Patrick Hickey Jr is a journalist, voice actor, and author with a lot of interesting stories to tell. In his book series, The Minds Behind the Games, Hickey goes to great lengths to speak with the developers of some of the most influential games of all time. In an effort to document the stories behind our favorite games, he's learned some priceless knowledge and put it to the page for us to enjoy. His second book, The Minds Behind Adventure Games, became available in the past few months and I can't recommend it enough.
I got the opportunity to pick Patrick's brain with some questions of my own and I couldn't be happier with his replies! If you're interested in deep-dive interviews with prolific game designers, take a look at his fantastic book series. With the third book in the series, The Minds Behind Sports Games, releasing soon, it seems like there's no stopping Patrick on his quest to reveal the truth behind game development. That's the kind of quest we like to see pursued.
Patrick Hickey Jr Shares His Thoughts on Game Development, Writing, and Junk Food
Q: After reading through your books, it's very obvious to me that you're an incredibly passionate gamer and author. I found your insights into gaming journalism and the state of the industry very refreshing. For those reading who haven't had the chance to check out your books yet, can you elaborate on the origins of your gaming and writing career?
I've been writing for over 15 years, from my origins in my college newspapers to editorial and senior writer positions at my own site, ReviewFix.com, NBC and Examiner, as well as articles and photos published in the New York Times, New York Daily News and the Syracuse Post Standard. I currently write for Old School Magazine as well. Over the last decade and a half, I've covered Super Bowls, mass shootings, two and a half seasons of Saturday Night Live, Comic Con, WWE events, you name it.
As far as gaming, my voice acting and writing work in video games totally came by chance. I saw a game that needed help and offered my services. Then after my first book came out, more opportunities came. I hope they never stop coming.
Q: It seems like your overall goal of the Minds Behind the Games series is to capture the honest truth about game development. While a good story or anecdote is always entertaining, it appears that you value the hard facts most of all. That requires a lot of legwork, both in research and networking. What would you say is the hardest aspect of documenting game development from a historical perspective?
Many of these games came out decades ago and their stories have never been told. Sometimes it can be hard for the developer to remember exact details, which can be tough, or in other cases, they prefer to let the past die. In either case it hurts because I know these stories have value and people want to hear them. Luckily, that is usually not the case and most of these devs want to discuss their work.
Q: Judging purely from the variety of games featured in both of your books, it seems like you enjoy games of all genres. That said, I think every gamer has a specific genre they find consistently engaging. For me, that's the point 'n click genre, fueled by childhood memories of LucasArts adventure titles. Is there any genre(s) you hold particularly close to your heart?
I'd say Sports games and Dungeon Crawlers the likes of Baldur's Gate and Diablo. The Fallout games too have always resonated with me.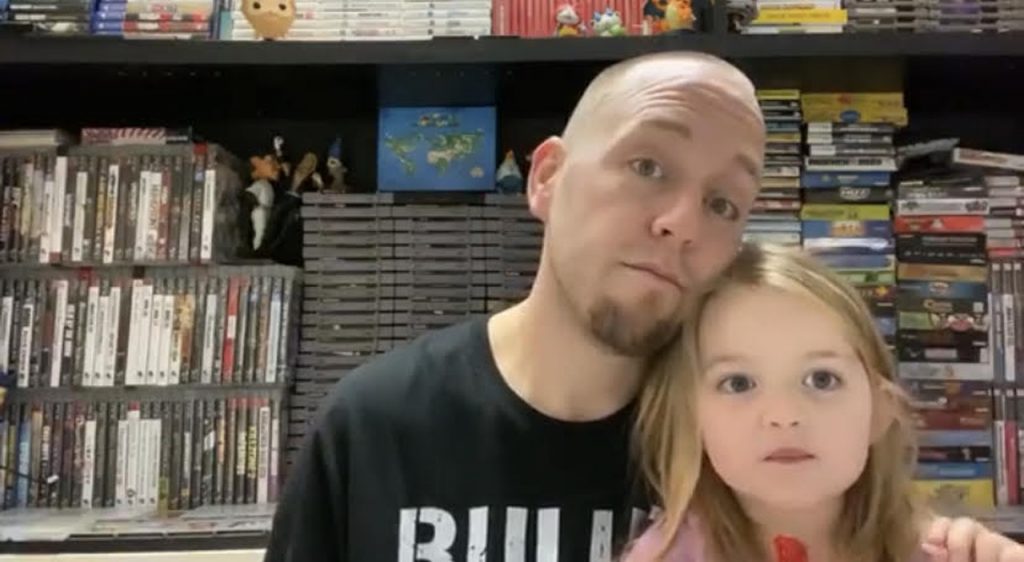 Q: Over the course of your Minds Behind the Games series, you've taken a deep dive into the adventure genre, sports genre, and if your social media is any indication, the shooter genre in due time. In your opinion, what's the next genre that needs its story told?
The Minds Behind Sports Games is currently next, probably around July. I'm currently finishing the Shooter book and I'm halfway through a Sega Genesis book, which takes this book series in a pretty bold direction. Did you see that one coming?
Q: You've managed to get in touch with developers behind some of the most prestigious games as well as the most underrated. I know it must be very hard to choose, but is there any specific interview that you are especially proud of or found remarkably entertaining?
The one I just did with Dominic Craig on Red Dead Revolver was pretty intense. It's an amazing story filled with twists and turns. I kind of have a rule that I won't use an interview if it's bland – if there's nothing cool in there. Luckily, through two published books and three more on the way, it hasn't gotten to that. 🙂
Q: In addition to your prolific career as a journalist, you've done a fair share of voice-over work and even had a hand in game development itself. You also took on the almost insurmountable task of writing a book, and have repeated it several times. It's obvious that you're a hungry writer with a lot of ideas. Have you ever considered climbing that ultimate peak – writing a novel?
I actually wrote a play this past Fall and am in the process of writing a comic book. As well, I plan on turning the first game story I wrote into a full-on novel. Stop reading my mind. 🙂
Q: Speaking of being hungry, we all know that gamers are notorious snackers. Living in New York City, I'm sure you have a few go-to spots to chow down. What are your favorite places to grab a bite? Got any guilty pleasure plates that you can only grab in the city?
There's a place in Rockaway called The Gather Inn. Irish Nachos. That's all I'm going to say.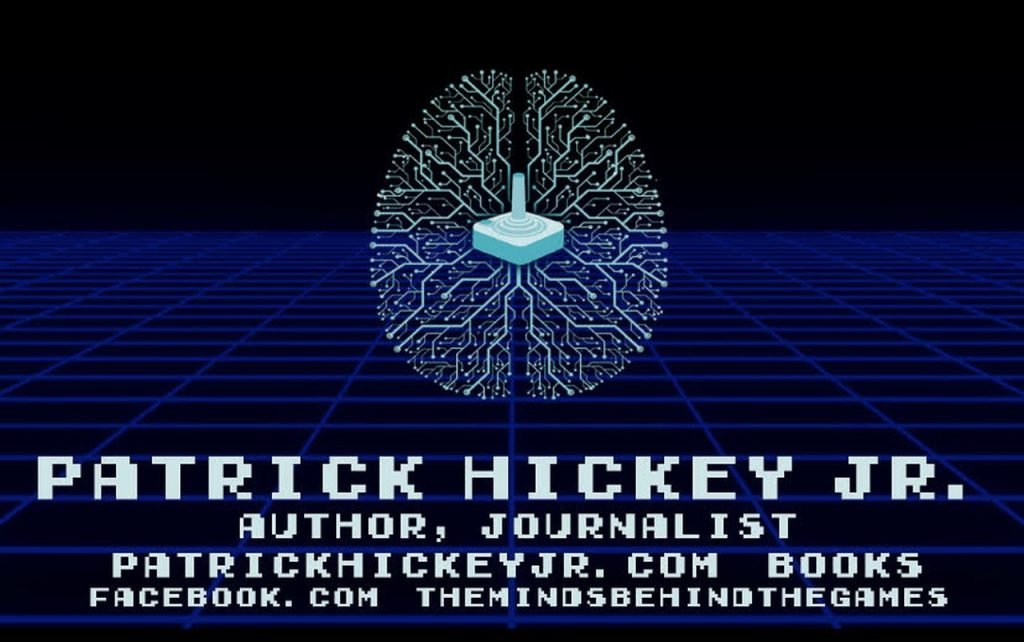 Q: Before I wrap things up, I wanted to thank you for taking the time out of your schedule to discuss your work with me. It's always fun to wrack the brain of a great writer, so thanks for giving me the opportunity! If my readers want to learn more about you and your books, where should they look?
PatrickHickeyjr.com/Books and my Instagram @Patrickhickeyjr. I love chatting, so don't be scared to hit me up!
Photo Credit: Featured photograph taken by Sul Larokko.