This site contains affiliate links to products. We may receive a commission for purchases made through these links.
For the past few years, THQ Nordic has been releasing excellent remakes and remasters for gamers of all ages and skill levels. They've also helped revitalize some dying game franchises, such as the Darksiders series. With E3 2019 right around the corner, new game announcements are to be expected. Getting ahead of the pack, THQ Nordic recently revealed three new game announcements; a remaster, a remake, and a brand-new title. Whether you're a fan of cartoon characters, otherworldly entities, or the dark recesses of the afterlife, THQ Nordic has something on the slate for you.
THQ Nordic Announces Three New Releases
SpongeBob SquarePants: Battle for Bikini Bottom Remaster
Cutely titled SpongeBob SquarePants: Battle for Bikini Bottom Rehydrated, this remaster looks to bring the joys of early 2000's action-platforming to modern consoles. Originally released in 2003, this SpongeBob SquarePants adventure has players defending the underwater community of Bikini Bottom against an incoming robot attack.
Battle for Bikini Bottom Rehydrated released with a simple cinematic trailer, so we didn't get to see much gameplay. If I had to guess, Battle for Bikini Bottom Rehydrated will be less of a remake and more of a remaster. We can expect some updated visuals, modern unlockable achievements, and a boat-load of nostalgia. This version will also add in a brand new multiplayer horde mode, as well as previously excluded bosses and missions. There's no official release date yet, but a late 2019 or early 2020 release isn't outside the realm of possibility.
If you haven't seen it yet, we highly recommend checking out the recent SpongeBob SquarePants: Sponge out of Water movie. (Paid Links)
Twin-Stick Shooting Darksiders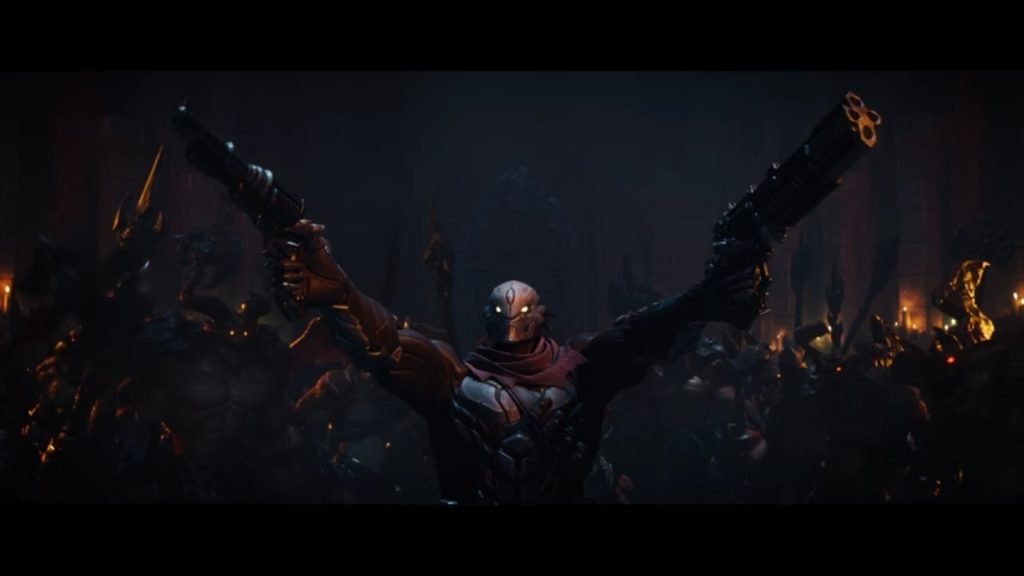 The Darksiders franchise is often compared to the likes of The Legend of Zelda, Devil May Cry, and other action/adventure titles. By combining puzzle-solving, third-person action, and interesting exploration, the franchise quickly gained a cult following after its initial release. The newest entry in the franchise is Darksiders: Genesis, but this game won't have you clearing dungeons or exploring an open world. Instead, this spin-off looks to excel in a new genre; the twin-stick shooter.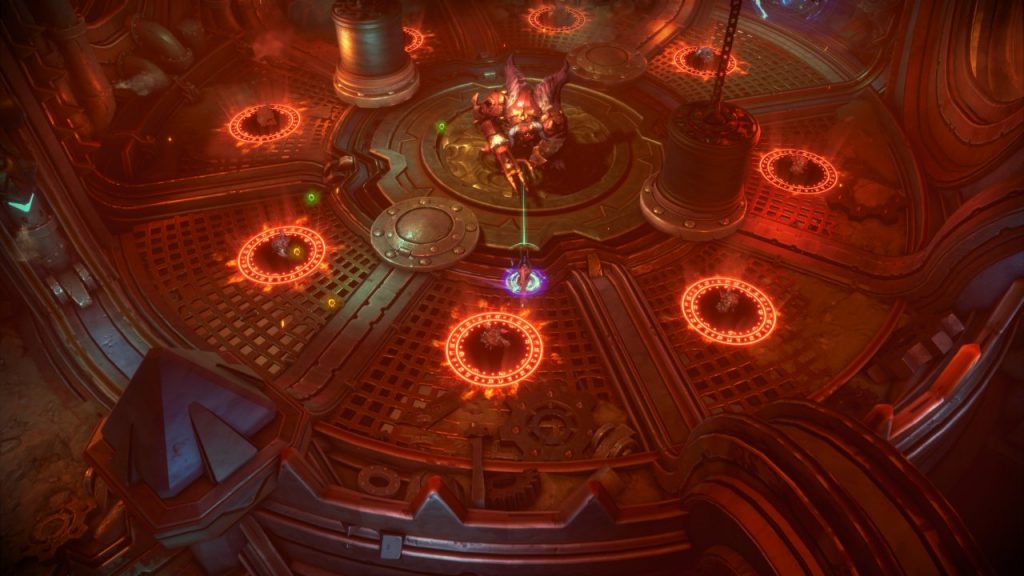 Playing from a top-down perspective, players will blast their way through hordes of enemies. The game is reminiscent of the Diablo franchise, both in visual style and gameplay. It seems like there's a bigger emphasis on boss fights, crazy action, and quick gameplay. This switch in perspective and genre is a big change for Darksiders, but it seems to work well with the game's established lore and tone. There's no official release date yet, but we should expect some more information during E3 2019.
Never played the Darksiders series? Worry not, as you can pick up the remastered versions of the games on the cheap! The original Darksiders is one of our favorite action/adventure titles, so be sure to give it a try. (Paid Links)
Destroy All Humans! Remake
Originally released in 2005, Destroy All Humans! follows the story of an angry alien who escapes from human experimentation. Intent on causing some chaos, the alien tears through the quiet countryside town of Rockwell, eventually destroying the mysterious and secretive Area 42. The PlayStation 2 and original Xbox games were well-received by critics and gamers alike, who loved the excessive destruction and humorous storytelling.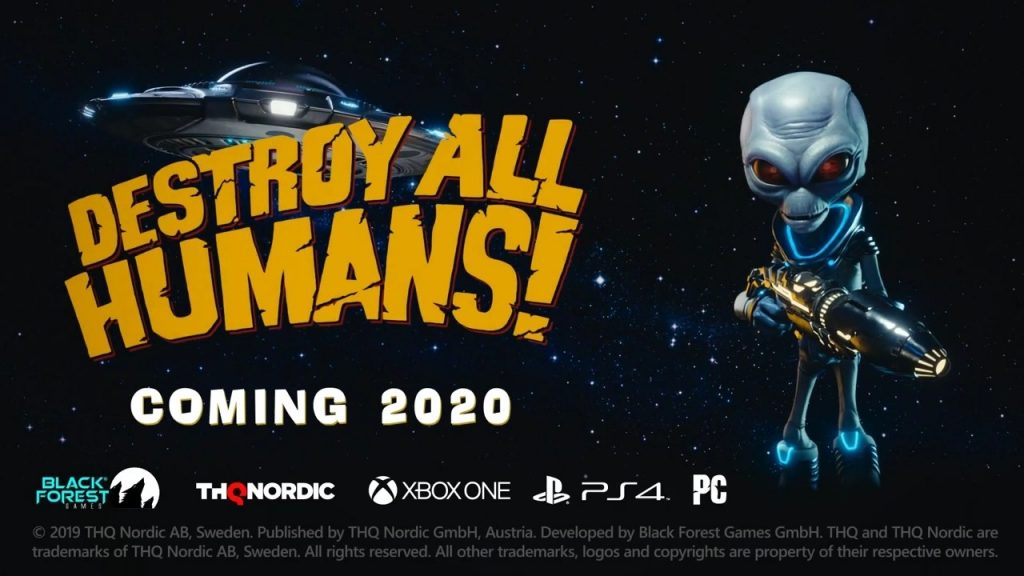 It seems like Destroy All Humans! will be getting a complete overhaul, evidenced by the flashy new trailer with modern graphics. Players can look forward to hectic third-person action, where they'll invade various towns and cities and do what aliens do best; destroy all humans. The game is slated for a 2020 release, which is just around the corner!
If you can't contain your excitement, revisit this extraterrestrial adventure by playing through the original games. We are huge fans of the sequel, so be sure to try it out if you haven't had the pleasure. (Paid Links)