This site contains affiliate links to products. We may receive a commission for purchases made through these links.
Now that the first official day of E3 2019 press conferences has ended, I'm a bit exhausted. Since the beginning of the evening, we've seen seen a handful of major press conferences, including the Xbox E3 2019 Briefing, the Bethesda E3 2019 press conference, and the always-entertaining Devolver Digital E3 2019 Direct. The first day of press conferences had plenty of surprises in store, and now that the dust has settled, let's review. From new horror games to stylish and endearing indies, there was something for everything kind of player. With so many new game trailers, it's a good possibility you missed a few. If Halo Infinite and Gears of War 5 were your major takeaways from the Xbox E3 2019 Briefing, you probably missed more than a few. Let's take a quick look at the games that I personally am the most interested by, as well as a few popular picks that I need to gush about. Give me that Gears POP before I jump out a window, please.
Microsoft kicked off E3 2019 with a bang, showing off a slew of new game trailers, world premieres, and new details on their upcoming projects. While the new Xbox (code named Project Scarlett) was only discussed for a few minutes, Microsoft has reinforced their position as they lead into the next generation of gaming hardware.
The Most Underrated Games of the Xbox E3 2019 Briefing
Cyberpunk 2077
The other day, I launched the first expansion for CD Projekt Red's award-winning RPG, The Witcher 3. As I dived into the opening hour for the first time, I couldn't help but revel in just how fantastic the writing and world-building is. Although I love the fantasy genre, I would be lying if I said that the sci-fi genre doesn't get me exceptionally excited. That said, the prospect of a huge and brand new RPG world from CD Projeckt Red is bound to get me going. I also think the John Wick films are pretty bad ass, so imagine my surprise when Fornite's own (I'm kidding) Keanu Reeves took the stage following his character reveal in a new trailer.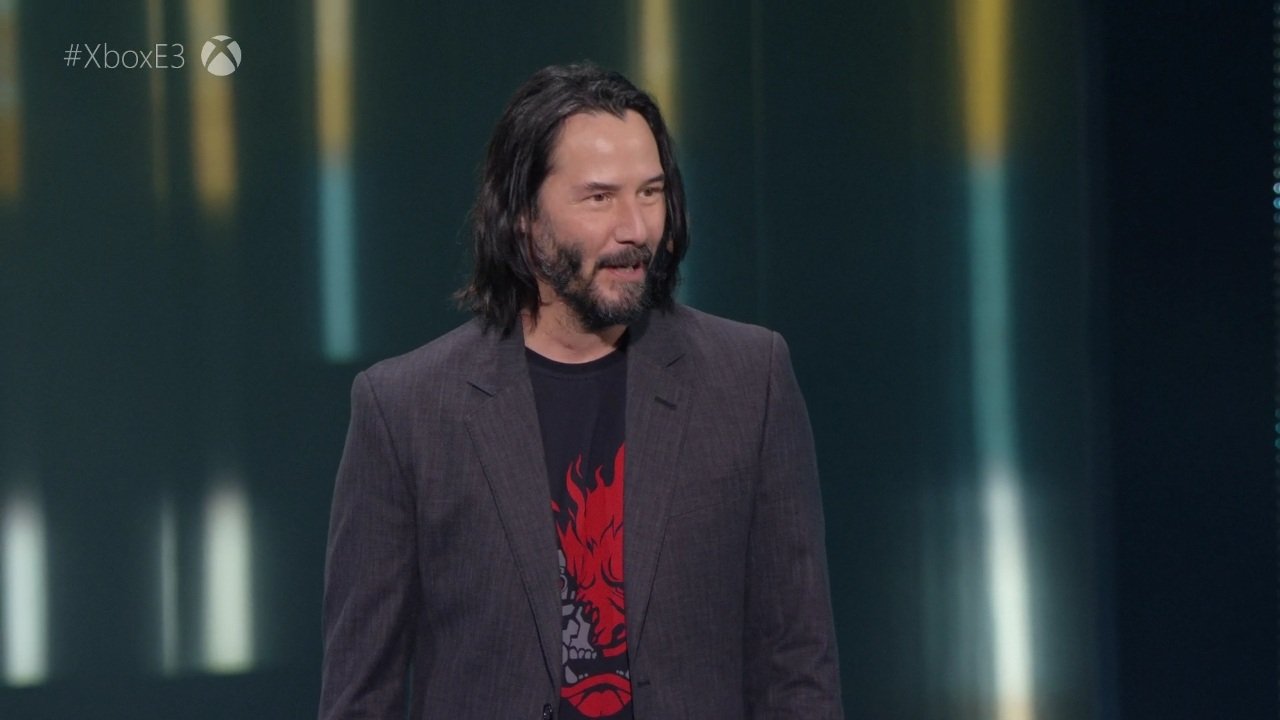 Like always, Keanu Reeves managed to win the hearts and minds of the audience and global viewing population, mostly by chuckling and being a generally cool dude. After dishing out some marketing messaging about the game, Keanu revealed the release date, April 16th, 2020. I can't wait to shoot some cybernetic punks next Spring, and here's to hoping that Keanu Reeves is in the game for more than one cutscene.
If you haven't seen them yet, now is a good time to plug the John Wick films. Watch them today, and while you're at it, do yourself a favor and re-watch Bill & Ted. (Paid Links)
Lego Star Wars: The Skywalker Saga and Forza Horizon 4: Lego Speed Champions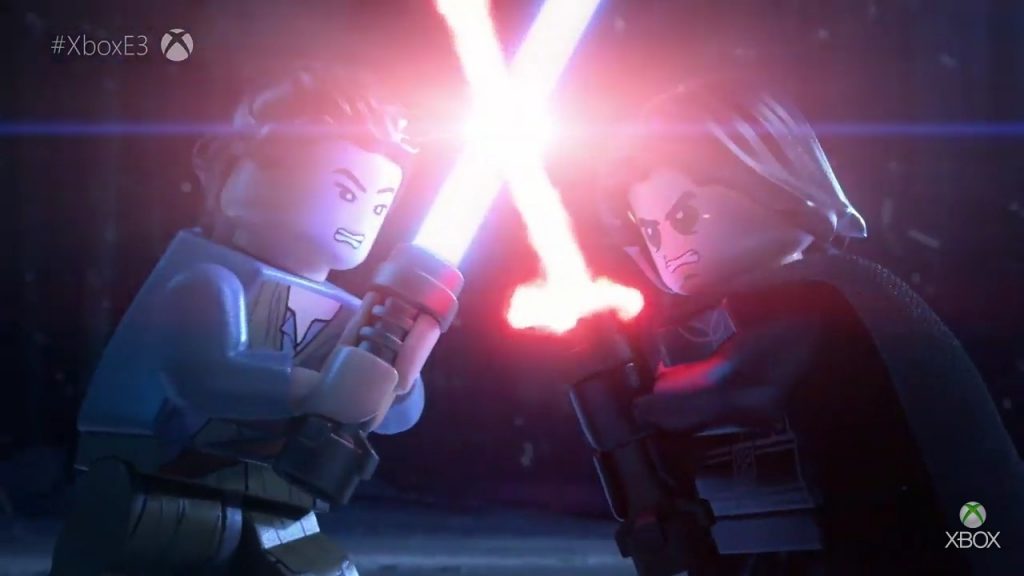 It's no secret; I love me a bit of the LEGO. Just a day prior to the Xbox E3 2019 Briefing, I was discussing the notable absence of a new Lego Star Wars game online. "Lego Star Wars: The Force Awakens is one of the best LEGO games of all-time, period" was something I said, and I'm not afraid to admit it. If you don't like LEGO games, try a different LEGO game. That's the best thing about the franchise; if you think Star Wars sucks, then you can get your LEGO kick with one of the million other franchises that has been adapted into a LEGO property. Except Lego: Hobbit, that one is sadly gone for good. Regardless, I was more than excited to see the announcement of a new Lego Star Wars game, which will contain Episodes I – IX, and launch presumably sometime next holiday.
While on the topic of Lego games, let's discuss another mind-blowing crossover that I didn't know I needed, Forza Horizon 4: Lego Speed Champions. What do family friendly building block toys and ultra-realistic racing games have in common? Almost nothing. Will this be the best downloadable content for Forza Horizon 4? Undoubtedly so. If it's anything like Forza Horizon 3's Hot Wheels expansion, this Lego-infused DLC should bring us countless laughs and goofy graphics for hours to come. The best part? It's less than a week away from release, launching on June 17th, 2019.
If you can't wait for the new Lego Star Wars game, grab yourself a copy of one of these fantastic Lego titles. (Paid Links)
The Blair Witch
I love horror games. Mid-tier mythological callbacks like Call of Cthulu? Check. Horrifying psychological mind-benders like Layers of Fear and Outlast? Check. It doesn't take much to get me to play a horror game, so the idea of a video game adaptation of the 1999 film The Blair Witch Project is more than enough to get my gears greased.
The game is set to launch on August 30th, 2019, and will be available on Xbox Game Pass at launch. Regardless of the quality, I'll be digging deep into the dark and demented woods of The Blair Witch when it releases at the end of the summer.
If you want to get a bit of background information before you play the new game (or you just want to see the original film), you should go ahead and rent it. Trust me; it's a pretty scary flick. (Paid Links)
RPG Time! The Legend of Wright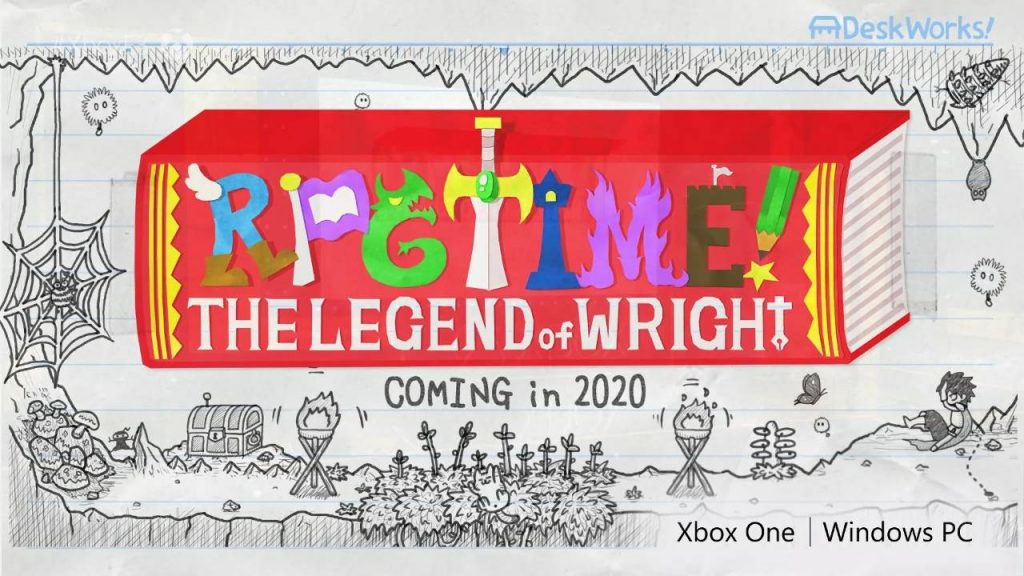 I don't know exactly what the story or objective is in The Legend of Wright, but the inventive visual style is the only reason I need to check it out. It seems like the gameplay is a mixture of RPG and puzzle mechanics, based on classic pen-and-paper tabletop RPGs. The whole thing is played out of a child's notebook, with pencil sketches making up the bulk of the environments.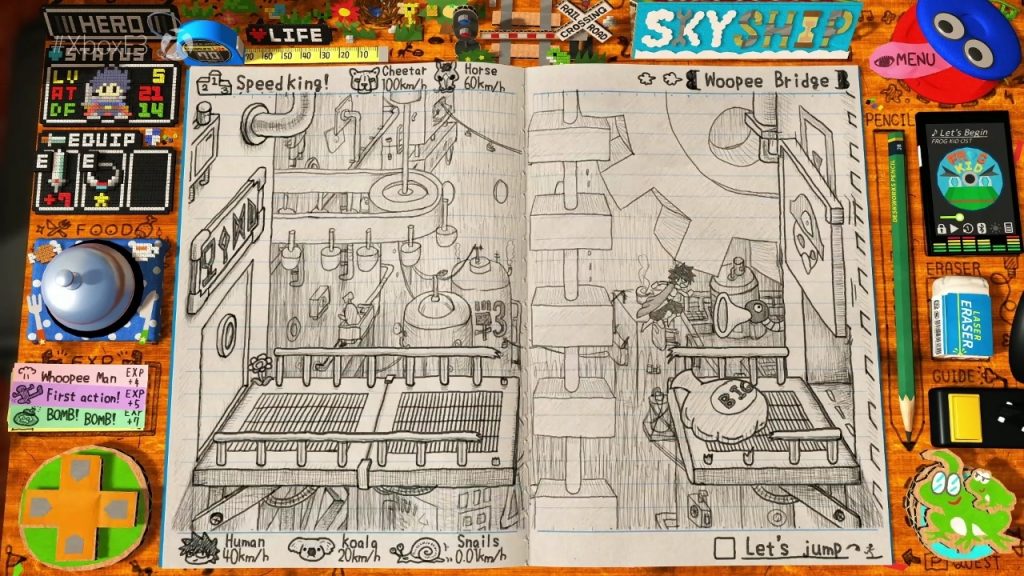 This interesting RPG will turn some heads when it finally releases, and I have a feeling it will be something truly special. Until then, I expect that we won't see much more. The game is supposed to release sometime during 2020.
Elden Ring
If there's one thing developer From Software likes, it's making challenging games set in dark and ominous fantasy worlds. Apparently, they also like frustrating me to the point of a near breakdown, as was evident in 2019's Sekiro: Shadows Die Twice (read my review of Sekiro for a detailed dive into my thoughts on the game). Despite how infuriatingly hard their action games are, From Software has rarely dropped the ball.
Enter Elden Ring, another fantasy action title that will probably be harder than figuring out the lore for Dark Souls. On top of the already-excellent quality that we've come to expert from From Software, Elden Ring's narrative was created in collaboration with George R.R. Martin, the creator of Game of Thrones. That means that Elden Ring should take place in a fleshed out world with evocative environments and complex characters, crafted by one of the best fantasy writers of the modern age. I could write a funny jab at Game of Thrones: Season 8 and how that story tanked pretty hard, but it's barely worth the effort. Please, please let Elden Ring be as awesome as I hope it is.
There's no official world on the release date, but if destiny smiles upon us, perhaps we'll be smacking some dragons and curb-stomping various ghouls in 2020.
Perhaps you're interested in starting Game of Thrones, or you haven't yet experienced the grueling pain of a From Software game? Grab the first season of Thrones or summon up a copy of a From Software classic by using the links above. (Paid Links)