This site contains affiliate links to products. We may receive a commission for purchases made through these links.
With October underway and the Halloween holiday right around the corner, there's a good chance you've been seeking out the best games to play on Halloween. From the hallways of dirty insane asylums to suburban corners full of trick-or-treaters, video games have taken us to a slew of festive and freaky locations. The autumn nights in October are perfect for snuggling under a blanket and watching your favorite horror flick, or diving deep into a disturbing scary game. Whether you're looking for the scariest games to play on Halloween or are simply looking for a game with festive Halloween themes, we've whipped up a list that should satiate those needs. We've done our best to include a good mixture of horror games, complete with a "scare rating" so you can judge whether or not it might be too intense for you. Get ready to get scared out of your virtual wits, as we list off some of our picks for the scariest games to play for Halloween.
The Most Festive and Scariest Games to Play on Halloween
Blair Witch (Xbox One, PC)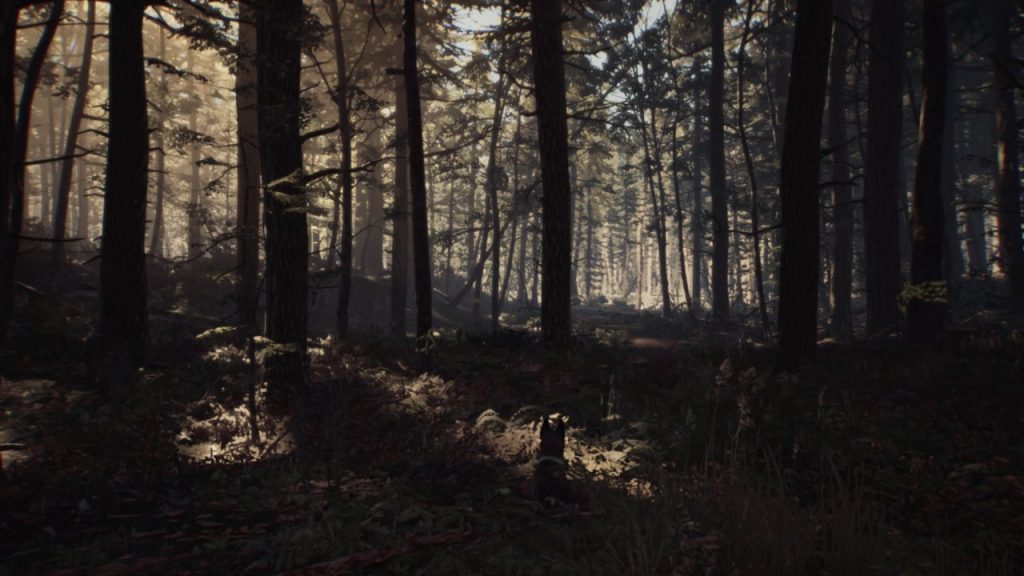 This first-person horror game is a sequel to the 1999 psychological thriller movie, The Blair Witch Project. Playing as a man named Elis, you head into the woods with your trusty canine Bullet, searching for a missing boy. The dense forest is the home of many legends, ones that speak of supernatural beings and witches as old as time. Equipped with a flashlight, radio, cell-phone, and a video camera, you head into the thick brush intending to play the hero.
If you have a fear of the dark, getting lost, or just don't like creepy woods, Blair Witch will probably get under your skin. Apart from the company of your doggy pal, the experience can feel very lonely and isolated. It's the kind of horror game that plays with your perception of reality, causing you to second guess your sense of direction and space. Couple that with some pretty hefty scares, and you've got yourself an exceptionally spooky night in the woods.
Scare Rating: 3/5 Stars
Grab a copy of any of the Blair Witch movies by using the links above! (Paid links)
Resident Evil (All Modern & Last Gen Consoles)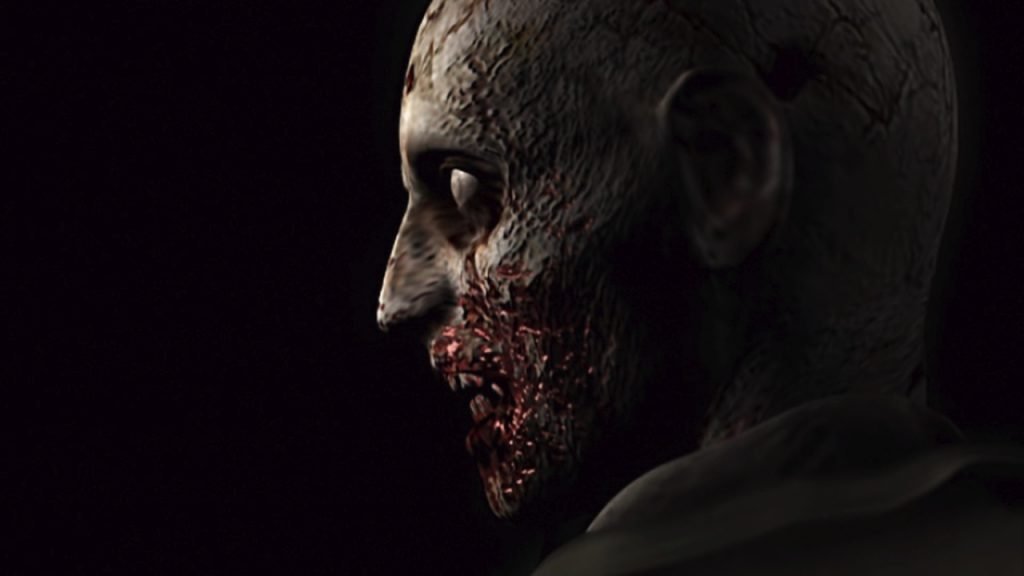 Resident Evil is one of the grandfathers of the horror genre, laying the foundation for scary games to come. Regardless of which version you're playing, Resident Evil is easily one of the scariest games to play for Halloween. If you've never taken a fateful trip to the Spencer Mansion, where the undead roam free, you're missing out. Nothing is quite as scary as the first time you're attacked by the dogs in that infamous hallway, or when you go face-to-face with a spider four times your size.
At the very least, Resident Evil earns points for being one of the most accessible games on this list in terms of availability. You aren't required to own a brand new gaming system to play it; you can grab the original game on PlayStation 1. The remake of the game (arguably the better version) is available on countless platforms, ranging from Nintendo Gamecube to Xbox One. If you're looking for scary games to play on Halloween, whip yourself up a Jill sandwich and hop into this zombie-filled nightmare.
Scare Rating: 2/5 Stars
Dive deep into the roots of survival horror by grabbing a copy by using the links above! (Paid links)
The Amnesia Collection (PlayStation 4, Xbox One, PC, Nintendo Switch)
Although the Amnesia series originally frightened players on PC, The Amnesia Collection has allowed gamers to endure the three-part franchise on nearly every console. Often regarded as one of the scariest gaming franchises of all time, the Amnesia series is all about trying to keep your sanity as things get progressively less chill. Whether it's a giant pig monster or an invisible water demon, the Amnesia series is ripe with creatures that will keep you awake at night.
Any of the Amnesia games work well if you're looking for scary games to play on Halloween. If you decide to grab The Amnesia Collection, be sure to check out our list of the Amnesia games ranked from worst to best. Since each Amnesia title is loose in storytelling and leaves a lot up to player interpretation, you can enjoy this series in any order.
Scare Rating: 3/5 Stars
Costume Quest (PC, PlayStation 3 & 4, Xbox 360 & Xbox One)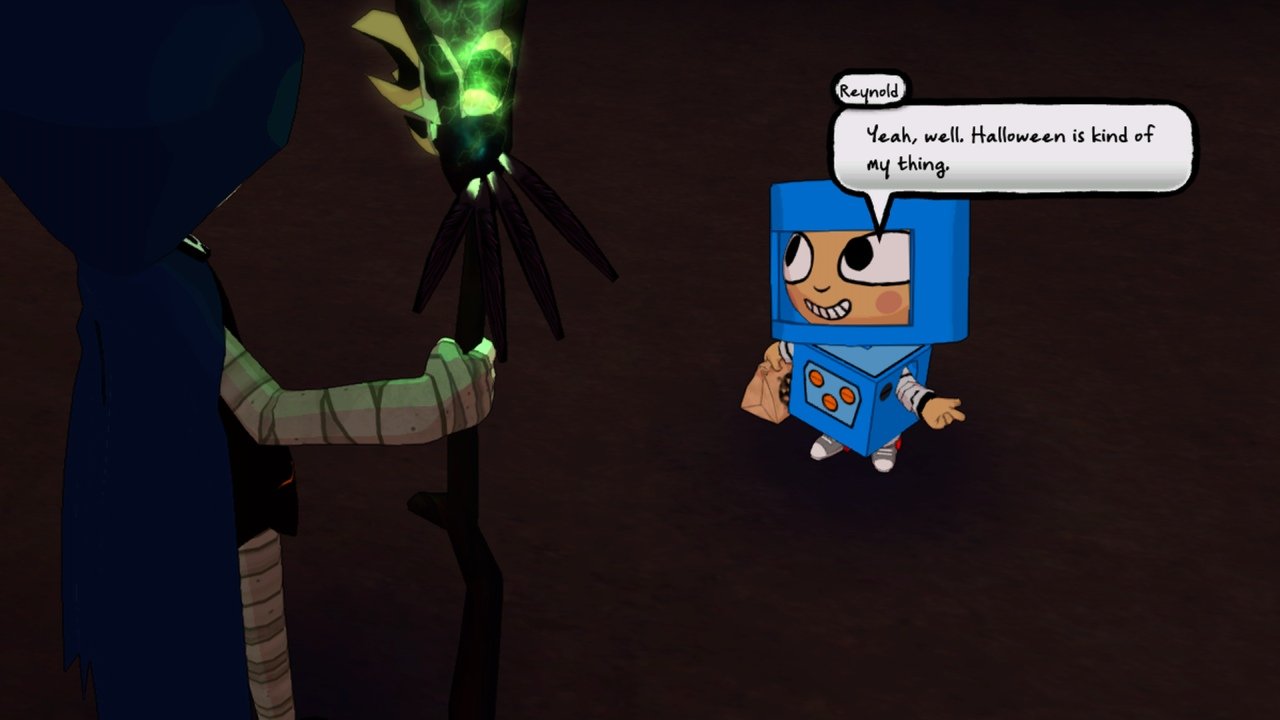 Maybe you're in the mood for something a bit less disturbing or horrifying? Look no further than Costume Quest, a joyful yet spooky Halloween adventure that's perfect for both kids and adults. Playing as two siblings on Halloween night, you'll embark on a trick-or-treating adventure across the city. Unfortunately, goblins have invaded your town, and you'll have to battle against them in turn-based fights.
Costume Quest is an easy pick for Halloween gaming, mainly due to its availability on most major consoles and its undeniably charming characters and narrative. The gameplay is easy-to-learn, the narrative and atmosphere is decidedly festive, and the resulting experience is tons of fun to play. If you're looking for a more heartwarming title to play on the spookiest of holidays, give Costume Quest a try.
Scare Rating: 0/5 Stars
Outlast (PC, PlayStation 4, Xbox One, Nintendo Switch)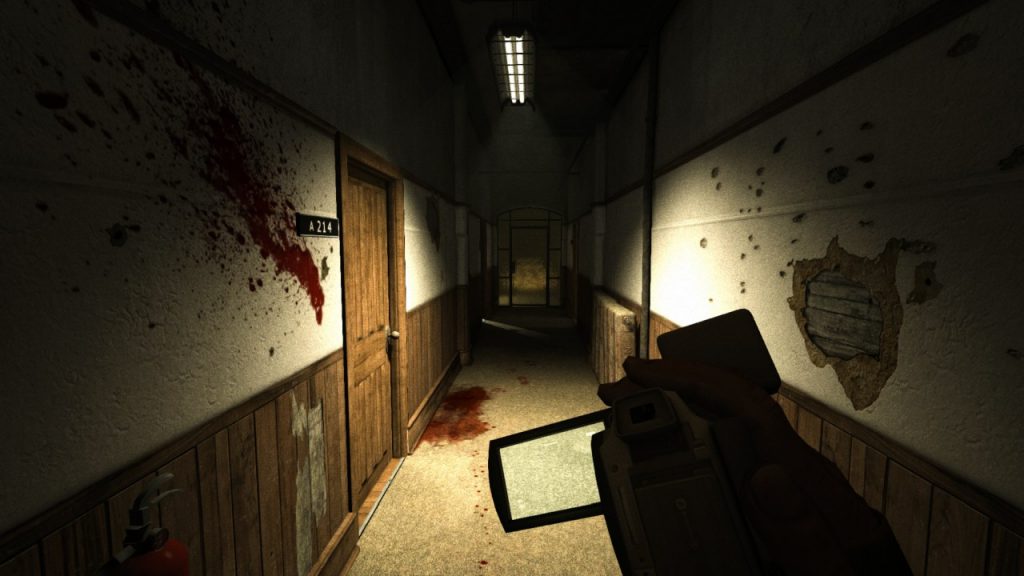 A run down insane asylum? Check. Handheld camera with night vision? Check. Violent offenders who want to dismember and destroy you in any way possible? Triple check. Outlast is definitely one of the scariest games to play on Halloween, mixing atmospheric horror with jump-out-your-seat scares. Both vile and depraved, Outlast is one of gaming's more shocking horror titles.
This one isn't for the weak of heart, and that goes especially true for the sequel, Outlast 2. The original Outlast is still the better of the two, but both games will provide ample moments of horror and gruesome violence. If you're looking for a horror game to play on Halloween and you don't mind if things get a bit perverse and disturbed, load up Outlast on your system of choice.
Scare Rating: 4/5 Stars
Grab the Outlast Trinity bundle by using the links above! (Paid links)
P.T (PlayStation 4)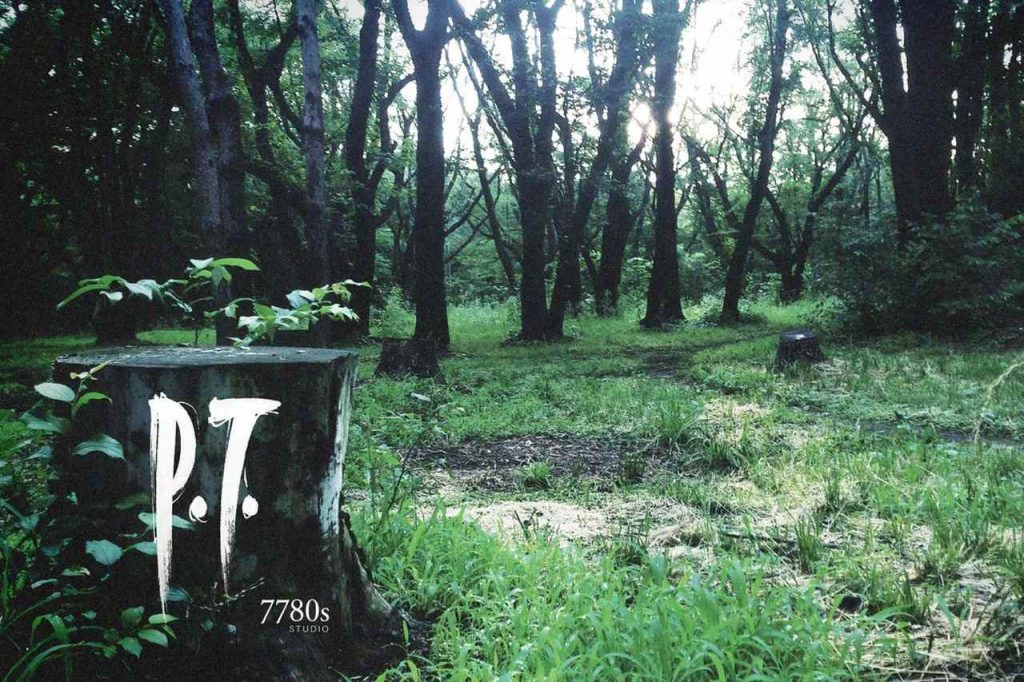 Unless you downloaded this game back in 2014, there's a good chance you won't be able to play P.T on Halloween. Although this horrifying demo was once available as a free download, it disappeared off of every official marketplace years ago. That said, excluding this game off of a Halloween-themed list purely based off of availability would be a sin. Standing for "playable teaser", P.T has gone down in gaming history as one of the scariest games ever made. Halloween or not, P.T is sure to scare the socks right off of you and have you dashing under the blankets for safety.
Originally planned as a sequel in the Silent Hill franchise, P.T is all about navigating a single hallway over and over. With each repetition, the hallway changes in unsettling ways. From a bloody refrigerator hanging over the foyer to a haunting presence in the bathroom, P.T throws its fair share of terror at the player. Even now in 2019, five years after its initial release, I still clam up when I think about playing P.T. Some horror experiences are not so quickly forgotten, and this is one of them. P.T is arguably the scariest game ever made, let alone the scariest game to play for Halloween.
Scare Rating: 5/5 Stars
Luigi's Mansion (Nintendo Gamecube, Nintendo 3DS)
If you don't have a Nintendo Switch to play Luigi's Mansion 3 when it releases on October 31st, 2019, then you should consider digging into the first game in the franchise. Originally released on the Nintendo Gamecube, Luigi's Mansion is essentially Resident Evil for kids. After winning a mansion in a sweepstakes he doesn't remember entering, Luigi heads to claim his new abode. Unfortunately, the place turns out to be mega-haunted, and Mario is somewhere trapped inside. Strapped with his ghost-sucking Poltergust 3000 vacuum, Luigi must explore the many rooms of the mansion, exorcising the ghosts that rest within.
While Luigi's Mansion might not be exceptionally scary for adults, it's a pretty great game for families trying to get into the Halloween spirit. It's packed with signature Nintendo charm, but has some surprisingly dark themes as well. For example, there's a baby ghost who rests in his crib – think about that for a second. Each room in the mansion feels unique, and the ghosts that reside there often reflect the room's personality. From a dancing ghost couple in the ballroom to a gluttonous ghost in the dining room, Luigi's Mansion has quite a bit of nuance if you know where to look. This adventure is also available in portable form on the Nintendo 3DS, which is a pretty decent remake (despite some control-scheme woes).
Scare Rating: 1/5 Stars
Go ghost-hunting on your 3DS or pre-order Luigi's Mansion 3 by using the above links! (Paid links)