This site contains affiliate links to products. We may receive a commission for purchases made through these links.
Netflix's anthology series Love, Death & Robots is stunning viewers with its consistently vibrant visuals, photo-realistic CGI, and twisted storytelling. Split up into quick episodes often less than 20 minutes in length, this series has a bit of something for everyone. It might be hard to decide what episode to watch first, so we've crafted a list of every episode of Love, Death & Robots ranked from worst to best. From supernatural horror to introspective philosophy, Love, Death & Robots touches on all aspects of science fiction. Except for one singular live-action episode, every story in Love, Death & Robots is crafted with excellent animation, either traditional or CGI. In total, the first season of the show has 18 unique tales to consume. Since the narratives are so varied, an episode ranking list like this is going to be entirely subjective. However, if you've yet to start up this interesting show, this list of the best Love, Death & Robots episodes should give you a good place to start. We also have a ranked list of every episode of Love, Death & Robots Season 2, so check that out as well!
Every Episode of Love, Death & Robots Season 1 Ranked from Worst to Best
18. The Dump
Synopsis: A greasy man visits an even greasier garbage dump, where he attempts to evict the man and his pet living within. As the simple-minded man tells a tale of one night in the dump, things grow more dangerous for the greasy man in sunglasses.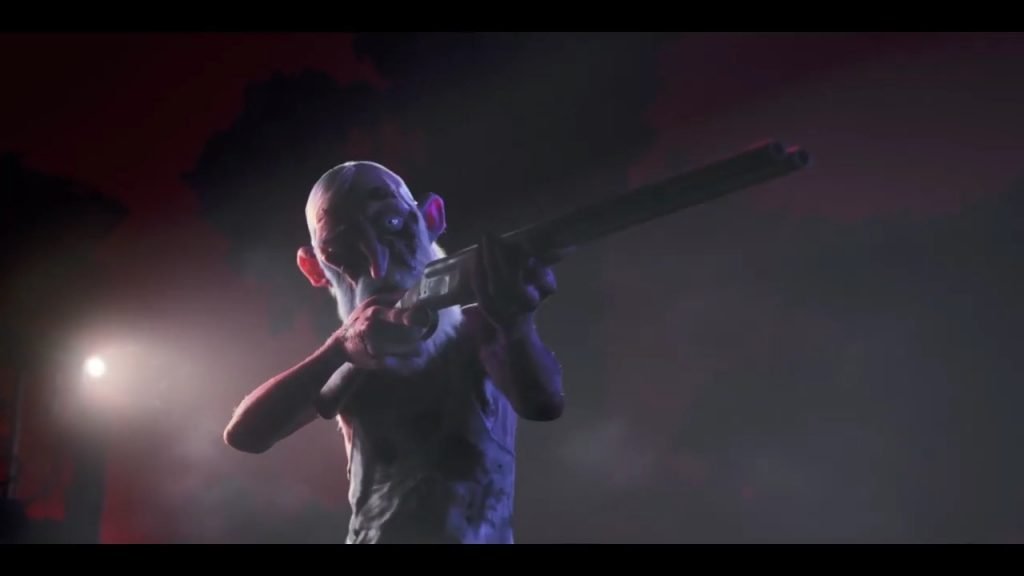 This episode is pretty straight to the point, and while very predictable, still manages to produce a hearty laugh. The Dump is one part comedy, one part monster movie, and all parts slimy. The visual style is decent, but not as realistic or imaginative as most others. Despite a dose of male nudity, this episode is pretty tame. Ultimately, it lacks the narrative intrigue or visual splendor of other episodes, but still manages to be an enjoyable watch.
17. Shape-Shifters
Synopsis: Two marines deal with life on the front lines of war in Afghanistan. However, they have supernatural powers that separate them from the rest.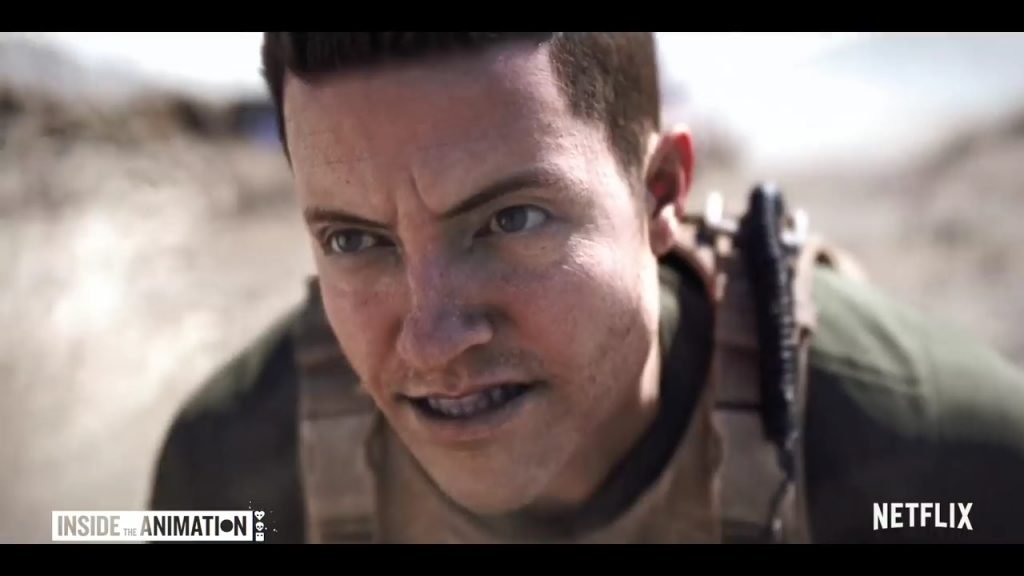 Shape-Shifters is a story about loyalty, brotherhood, and protecting those closest to you. However, it's also a story about two mediocre characters and a weak villain. The story tries to rustle up some social commentary, as our lead marines are often berated for their unique powers. The story leads down a very predictable path, with few twists and turns. Ultimately, Shape-Shifters feels like an awkward mix of Mortal Kombat and Call of Duty: Modern Warfare. There's ample blood and violence, but there's an equal amount of annoying machismo and characters that are as personable as wooden boards.
16. Alternate Histories
Synopsis: Multiversity is a new app that lets you change history and witness the outcome. In this introduction video, the death of Hitler is explored.
This episode has a neat concept, and it is pushed to absurdity and beyond. We get to see six different scenarios where Hitler dies an untimely death during his adolescence, and the wide-reaching effects of each scenario. In a silly and exaggerated art style, we get to watch Hitler get destroyed in a variety of fun ways. The outcomes themselves are can be a bit repetitive, but are played well for laughs. Although I would've liked to see the concept explored in a more serious way, I can't deny the silly entertainment this episode provides.
15. Ice Age
Synopsis: A young couple moving into a new apartment discover that their freezer is the home of a lost civilization.
One of the only live-action episodes of the bunch, Ice Age is a straightforward but funny episode. The two main characters are played by Topher Grace and Mary Elizabeth Winstead, who deliver honest and lighthearted performances. There's a bit of intrigue to the plot, but otherwise, it's a simple and fun story that manages to entertain.
14. The Secret War
Synopsis: A squad of Red Army soldiers attempts to eradicate a horrifying enemy threat in the wintery wilds of Siberia.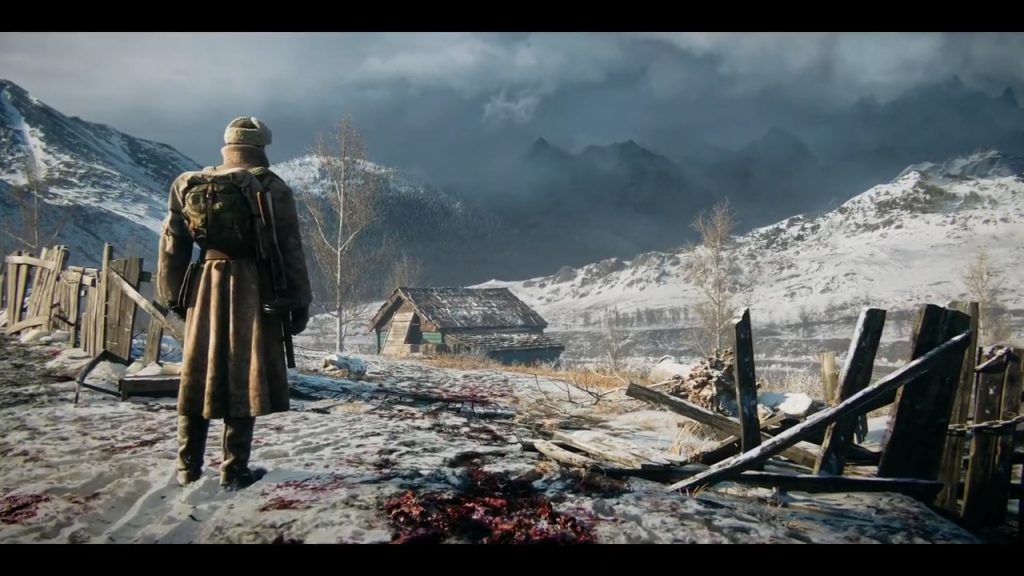 The Secret War is a decent mix of sci-fi, action, and horror, following a group of soldiers executing a dangerous demolition mission. Facing off against otherworldly foes, the soldiers engage in intense firefights that are as visceral as they are graphic. Beyond the concept, the narrative doesn't evolve into anything especially interesting, resulting in a bittersweet end. A few pacing issues move this episode further down the list, but it's a solid tale of suspense and violence.
13. When the Yogurt Took Over
Synopsis: In the near future, the world is ruled by yogurt. In a documentary style, a narrator recalls the events that led to this unlikely change of leadership.
One of Love, Death & Robots shortest episodes, When the Yogurt Took Over packs a surprising amount of humor into its six-minute run-time. The tale of the yogurts' reign is appropriately silly, but provides a snippet of humorous social commentary as well. There's no real twist or narrative intrigue here beyond the concept. How did yogurt manage to get a stranglehold on humanity? This episode delivers the facts.
12. Helping Hand
Synopsis: During a risky solo maintenance mission on a satellite, one astronaut must use quick thinking and major sacrifice to ensure her survival.
Helping Hand is a quick and personal dive into the peril of the great void of space, and its a great example of how Love, Death & Robots is excellent at building tension. In terms of plot and character, Helping Hand is pretty straightforward, but that's to its advantage. This episode is both exciting and terrifying at the same time, and although the story itself is pretty simple, the execution makes it all stand out.
11. The Witness
Synopsis: While getting ready for work an exotic dancer witnesses a murder from her window. As the killer pursues her, she must run for her life in a cyberpunk style city.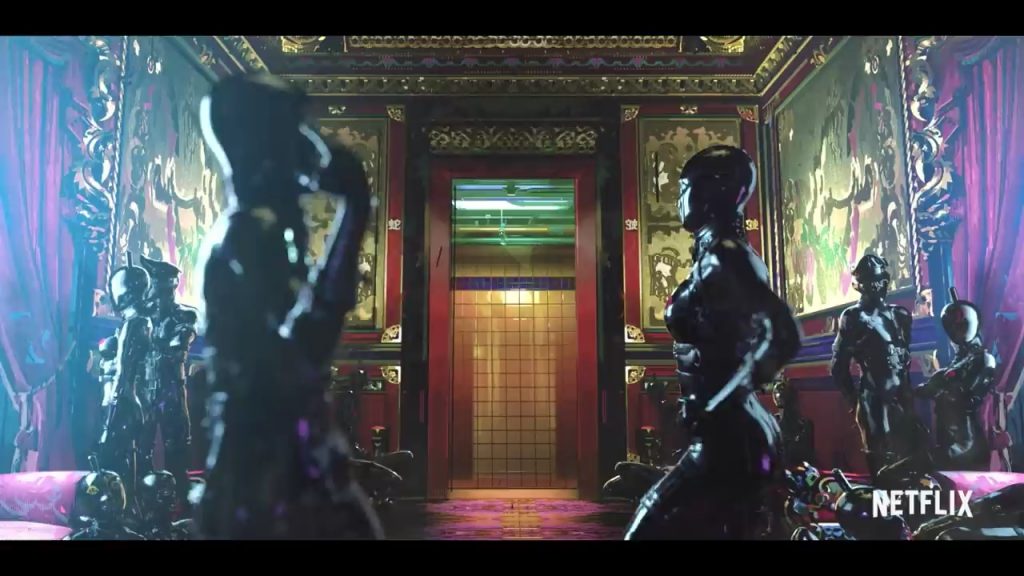 The Witness packs a surprisingly interesting concept with a fast-paced storytelling style in its brief run-time. Most of the episode is an incredibly animated escape scene, with intense sound design and a chaotic visual style. Besides the neat subversion of expectations, this episode is held up by fantastic visuals and an intense pace. Unfortunately, the visual style can be slightly abrasive at times.
The Top 10 Episodes of Love, Death & Robots Season 1
10. Fish Night
Synopsis; A father and son team of salesmen find themselves stranded in the desert after their car breaks down on a lonely stretch of road. As they discuss the philosophy of the Earth's history, the souls of the past begin to show themselves.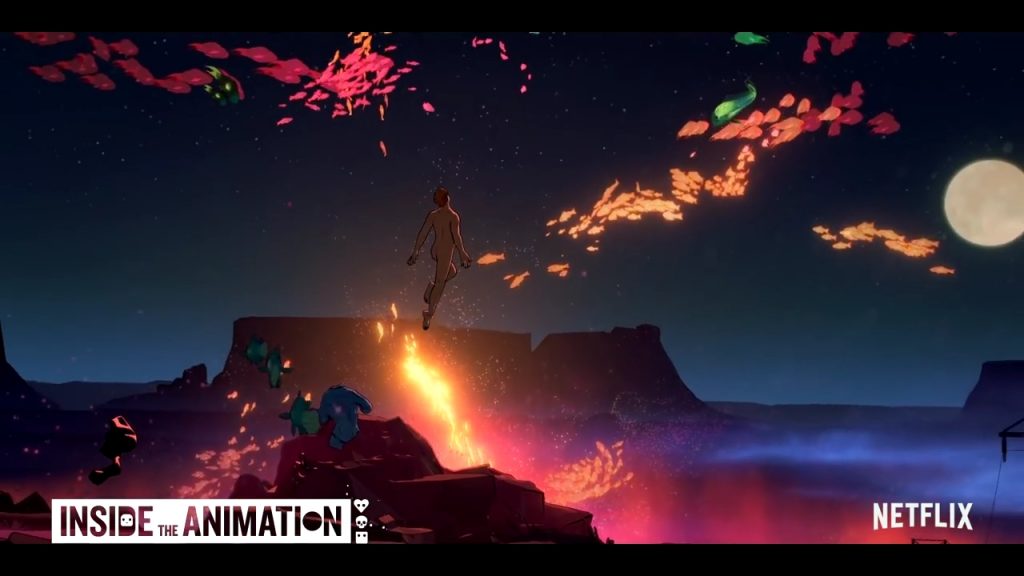 Fish Night is a brief but vibrant and colorful exercise in psychedelic visuals and displaying the circle of life. Not only does this episode contain exceptionally trippy cel-shaded visuals, but it is also bursting from the seams with color and imagination. The narrative end of things is pretty cut and dry, but the visual splendor more than makes up for it.
9. Three Robots
Synopsis: Three distinct robots explore a post-apocalyptic city in the near future, wherein humans have been wiped from the planet. As they investigate various scenes of destruction, the robots banter about the seemingly odd ways that humans lived. From our relationships with animals to the way we ate and drank, the robots enjoy poking fun at the oddities of humanity.
This episode is briefer than most, making it a quick and succinct watch. Each scene is fast and to-the-point, usually focusing on one key human element. The dialogue is humorous, as is the unexpected conclusion. There's nothing exceptionally cool or extravagant about this episode, but it's a fun take on a post-apocalyptic world.
8. Lucky 13
Synopsis: In a futuristic war, one fighter airship is renowned for its superstitious serial number and bloody history. When a new pilot takes control, the story of Lucky 13 gains a few new chapters.
Lucky 13 is a great mix of sci-fi action, realistic visuals, and thought-provoking questions about the nature of artificial intelligence. Most of this episode takes place during intense combat missions, resulting in some exceptionally cool dogfighting scenes. The great action is held together by an interesting and at times understated story about superstition and the relationship between humans and computers. If nothing else, Lucky 13 contains some of the best action scenes in Love, Death & Robots.
7. Sucker of Souls
Synopsis: Two archaeologists carry out a precarious dig inside an ancient tomb. Protected by a group of guns-for-hire, the duo uncovers something truly horrifying.
There's a neat mixture of horror and action in this episode, and the realistic yet eccentric animated visuals blend well with the tone. Things take a goofier tone towards the middle of the story, which I could've done without. That said, Sucker of Souls provides some very well animated and graphic violence, a cool supernatural story, and heart-pounding action.
6. Blindspot
Synopsis: Four robotic robbers attempt to execute a heist in this cyberpunk action episode.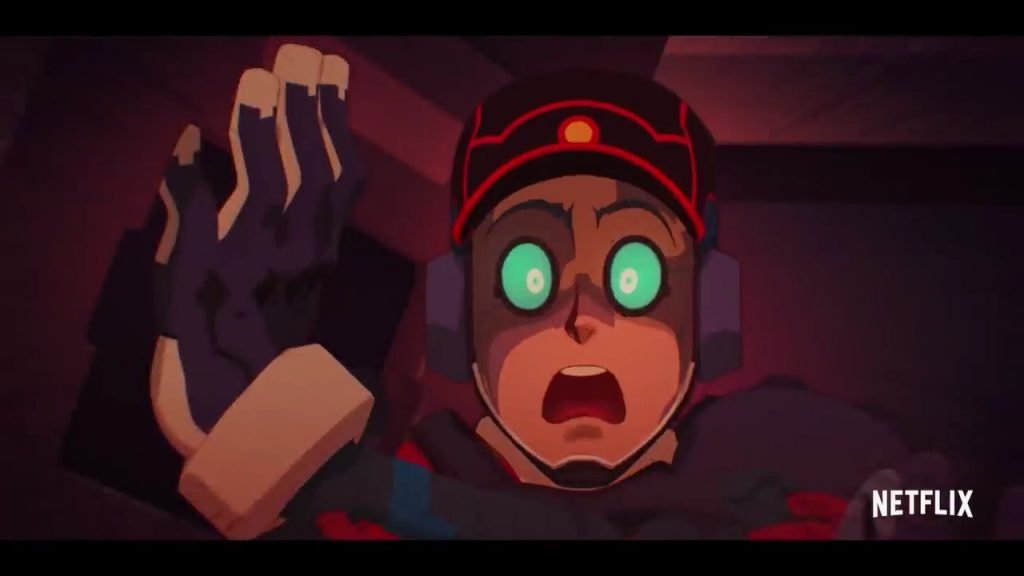 Blindspot is eight minutes of highly stylized action that looks like an exceptionally violent version of the Nintendo game Mega Man. Our four potty-mouthed thieves sport some wickedly cool weapons and tech, and there's plenty of action that showcases it. There's also a nice twist to the narrative that I found both humorous and unexpected. For such a short episode, Blindspot brings a lot of aggressive fun to the screen.
5. Sonnie's Edge
Synopsis: Fearsome beasts battle one-on-one in gory fights, controlled via psychologically linked human pilots. A pilot named Sonnie holds a dark past, giving her an edge in the competition. However, her luck can only last so long.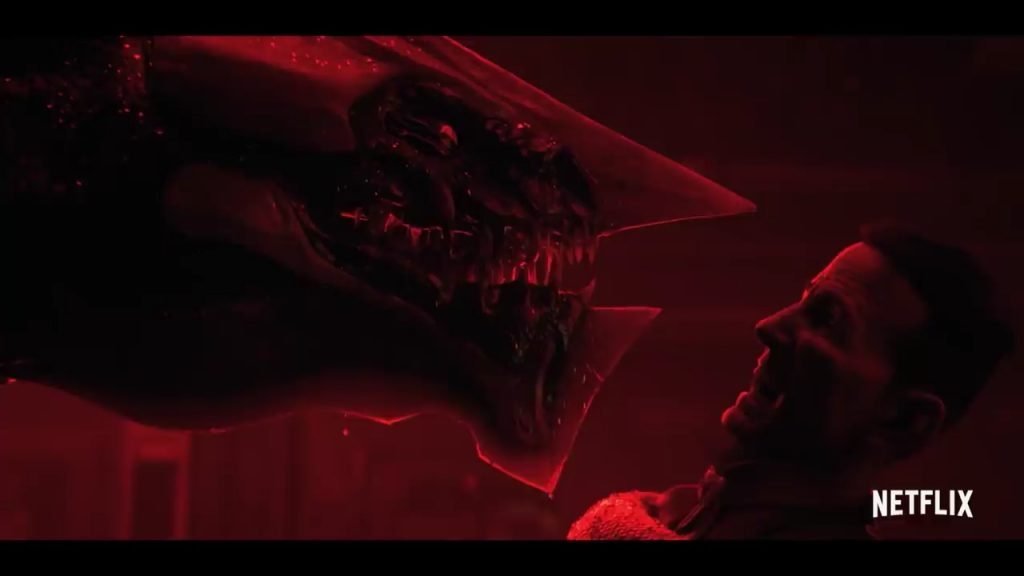 Sonnie's Edge is one of Love, Death & Robots' most explicit episodes, with fountains of blood, excessive swearing, and a dose of nudity for good measure. The story of Sonnie and her incredibly agile beast is cool, as are the slick visuals and gorgeous CGI. The main fight plays out like a Mortal Kombat bout, full of dismemberment and fatal executions. That violence carries over into its human element as well, providing a neat twist. The story itself is quite simple; it's the crazy violence and fast pace that makes Sonnie's Edge stick out.
4. Suits
Synopsis: A trio of farmers defend their homestead from an alien onslaught. Luckily, they're prepared for the fight, utilizing heavy battle mechs that quickly turn the swarm to mush. As the odds start to lean in the favor of the aliens, the farmers must take drastic measures to ensure the survival of their loved ones.
This episode has an interesting visual style, resulting in high-quality yet cartoonish characters who are personable and endearing. The tone is reminiscent of Borderlands, a stylish but comedic video game franchise that is both violent and visually pleasing. Overall, this episode brings a good mixture of emotion to its interesting sci-fi concept.
3. Good Hunting
Synopsis: In Hong Kong, a young engineer named Liang finds a new passion making automatons. This comes in handy as his unlikely children friend, a wood spirit named Yan, is having trouble adjusting to the rise of technology.
Whereas most Love, Death & Robots episodes are comprised of CGI action, Good Hunting distinguishes itself with fantastic and fluid cartoon animation. The episode begins in Liang's childhood and starts with a supernatural tone. Time eventually jumps forward, revealing the rise of a steampunk city. The juxtaposition of tone and setting is really interesting and keeps things visually engaging. The plot itself is intensely dramatic, with some occasional moments of arresting violence. Good Hunting has a great variety in tone and plot, and packs a lot into its 15-ish minute runtime.
2. Zima Blue
Synopsis: A woman named Claire meets up with the galaxy's most famous artist; an enigmatic man known as Zima. Most well known for his massive murals that extend into space and beyond, Zima searches for the truth behind his art.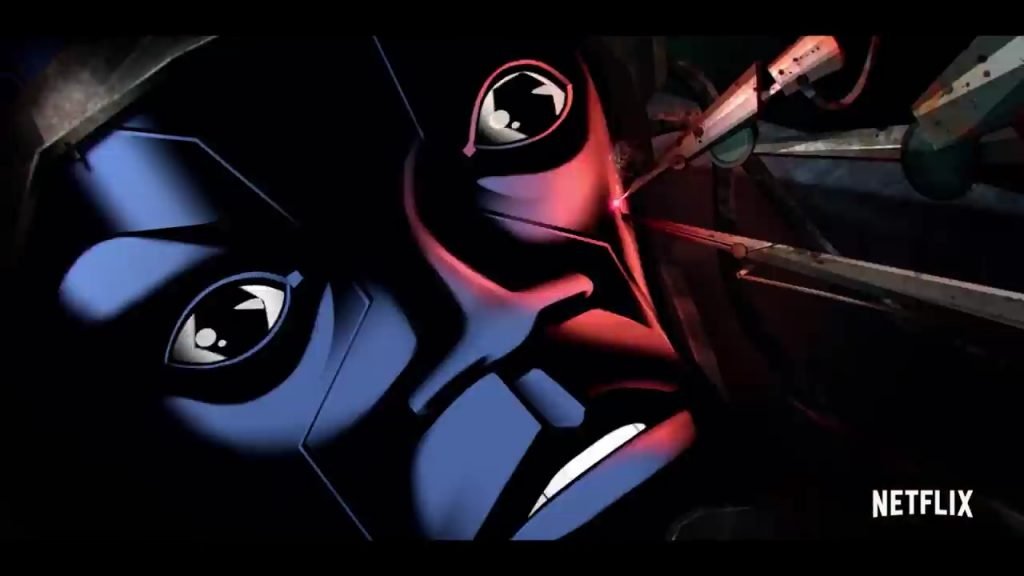 Zima Blue is a powerhouse of narrative quality, and it excels as a visual spectacle of wondrous color and animation. The slick visual style is full of sharp edges and smart use of color, easily making Zima Blue one of Love, Death & Robots' best-looking episodes. The tale of Zima and his history as an artist is incredibly intriguing and masterfully told in under 10 minutes. The story brings up a lot of thought-provoking questions dealing with robotics, human consciousness, and the idea of destiny. Zima Blue is a fantastic entry point for Love, Death & Robots, as it quickly beckons a descent into other philosophical topics on technology.
1. Beyond the Aquila Rift
Synopsis: All three crew members of an advanced spaceship lay down for a lengthy nap, as the ship sets course for the long trip home. When the captain awakens later than expected, they find out that they've drifted off course. The situation only becomes more distressing as the captain begins to comprehend the severity.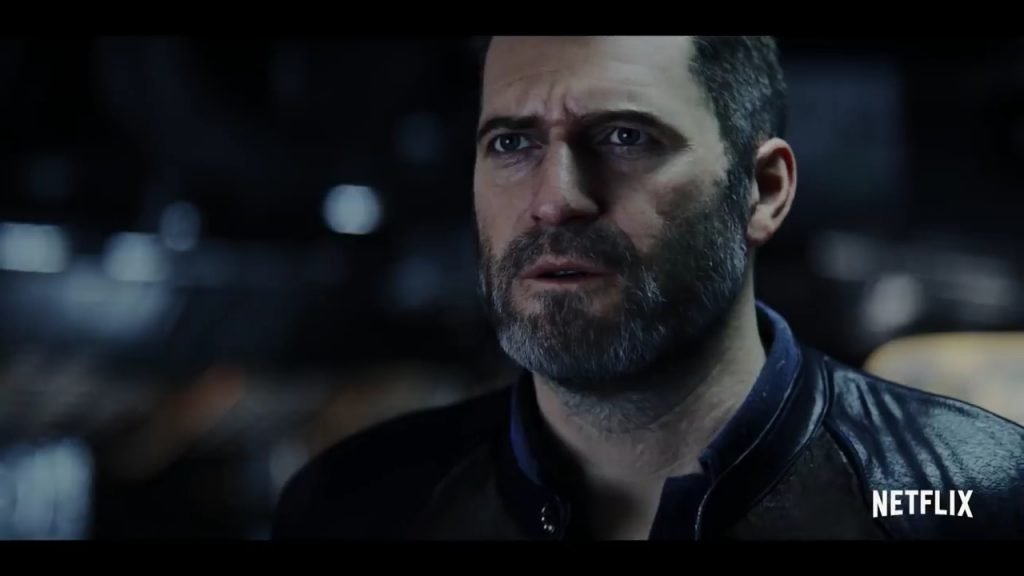 In almost every way, Beyond the Aquila Rift manages to impress as it weaves a harrowing sci-fi tale. Unlike other episodes of Love, Death & Robots, this thrilling space short doesn't rely on excessive gore to discomfort the audience. Instead, it slowly builds a suspenseful and intriguing story with multiple twists and turns. The CGI visuals are near photo-realistic and are phenomenal to watch. Beyond the Aquila Rift is an excellent story, and one that could easily be expanded into a fantastic film. All told, this is one of the finer examples of cosmic horror in recent memory.
If you can't get enough of great anthology television, check out some of the shows above. We highly recommend The Twilight Zone for some creepy classics, and a few others for a good mixture of horror, sci-fi, and the supernatural! (Paid links)