The animated sci-fi anthology Love, Death & Robots has returned to Netflix with a bang, offering viewers eight new stories to indulge in. Although Love, Death & Robots Season 2 only contains eight episodes (compared to the 18 episodes of Season 1), there's still an even spread of sci-fi goodness to enjoy. We had a great time making our Love, Death & Robots Season 1 ranked list, so picking the best episodes of Season 2 was a no-brainer. With a variety of narrative themes, animation styles, and overall tone, picking a place to start watching Season 2 can be tough. To make your viewing experience smoother, we've whipped up our list of every Love, Death & Robots Season 2 episode ranked from worst to best. If you've only got a few minutes to spare and you still want a quick dose of science fiction, skip over the filler and enjoy the best episodes of Love, Death & Robots Season 2!
Considering the general variety of content offered in this Netflix anthology, your opinion may be wildly different from ours. We're big fans of bloody, unsettling stories with twists and turns, so this list of the Love, Death & Robots Season 2 episodes ranked will reflect that. If you think another episode deserves the top spot, let us know!
Every Episode of Love, Death & Robots Season 2 Ranked from Worst to Best
8. The Drowned Giant
Synopsis: After a giant human body washes ashore, a scientist begins his careful observation.
The Drowned Giant is a slow-burn episode where a sole narrator describes his experience after observing a dead and beached giant. Although the premise is interesting and the visuals are top-notch, The Drowned Giant lacks the energy or excitement of other episodes in Love, Death & Robots Season 2. There's no twist, hardly any action, and the relaxed pacing makes the story feel slightly underwhelming. On our list of every episode of Love, Death & Robots Season 2 ranked, The Drowned Giant winds up at the bottom, but is still worth checking out.
7. All Through the House
Synopsis: In the middle of the night on Christmas Eve, two mischievous children try to sneak a peek at Santa. What they find downstairs is much less jolly than they had envisioned.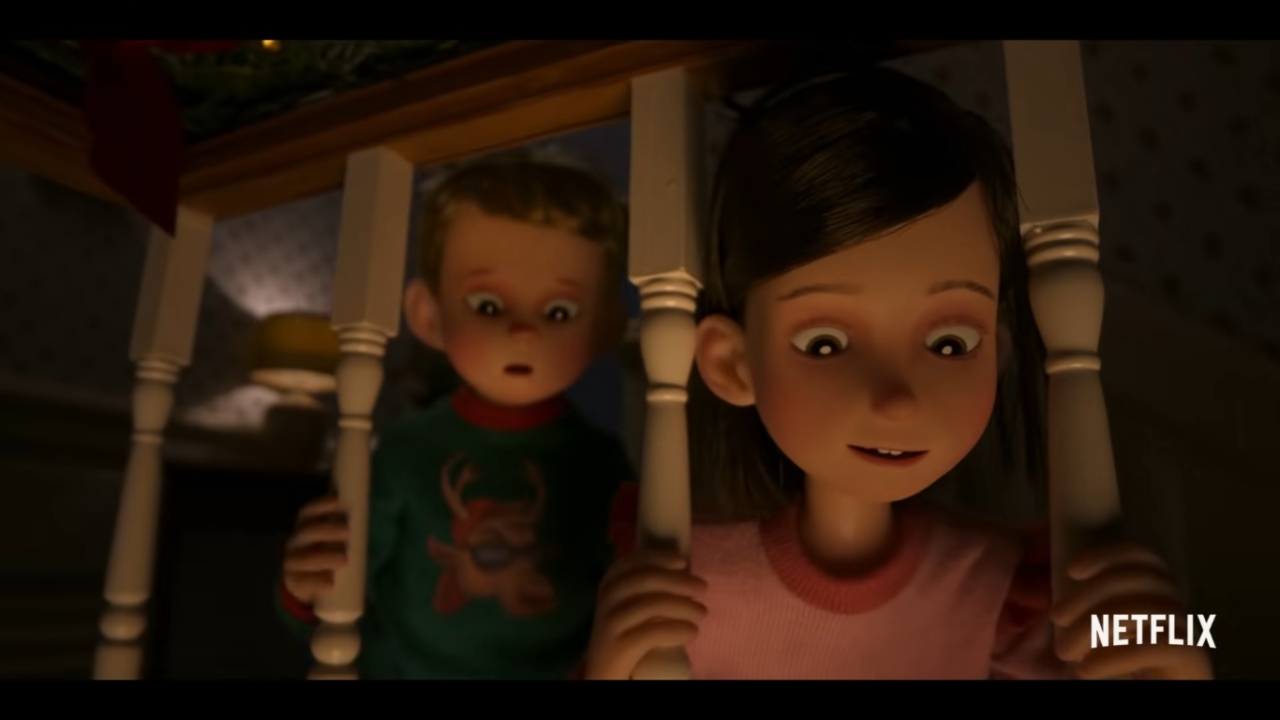 All Through the House is one of the most straightforward and simple stories in Love, Death & Robots Season 2. Animated with a jovial tone and claymation-style characters, this episode is a demented yet festive Christmas tale. Short and to the point, All Through the House is simultaneously funny and unsettling, providing a quick dose of sci-fi weirdness. This brief episode is a fun watch, especially around the holiday season, but be sure the kids are asleep for this one.
6. Life Hutch
Synopsis: After crash-landing on a remote planet, a wounded pilot seeks shelter as his air supply dwindles. Unfortunately, something stirs inside the shelter, potentially more dangerous than the suffocating atmosphere outside.
Life Hutch features a surprisingly lifelike performance from Michael B. Jordan as a stranded spaceship pilot fighting for his life. Dark, bloody, and suspenseful, Life Hutch will get your heart rate going, even if it lacks narrative depth. The CGI is remarkably realistic and the tone is exceptionally grim, but the episode contains some flashy action to break up the tension. While it might not be as thought-provoking as other entries on our list of every Love, Death & Robots Season 2 episode ranked, Life Hutch is still an eerie and intense ride.
5. Automated Customer Service
Synopsis: When her automated cleaning robot starts to malfunction, a woman calls the company support line. As the robot continues to exhibit more and more violent behavior, the quality of the automated customer service might spell the difference between life and death.
This episode offers some vibrant and goofy visuals, with a persistent Pixar-vibe throughout the entire story. Despite its goofy appearance, Automated Customer Service paints a possible future where technology becomes more of a burden than a benefit. There's a fluffy and cute dog, plenty of moments of slap-stick humor, and a surprisingly suspenseful tone that creeps up halfway through the episode. Automated Customer Service never gets overtly bloody or explicit either, so it's an episode that can be enjoyed by all audiences.
4. Ice
Synopsis: On an ice-covered colony planet filled with genetically modified adolescents, a teen named Sedgewick is the oddball out. Determined to prove his strength, he joins some local kids for a late-night footrace that's far more dangerous than he predicted.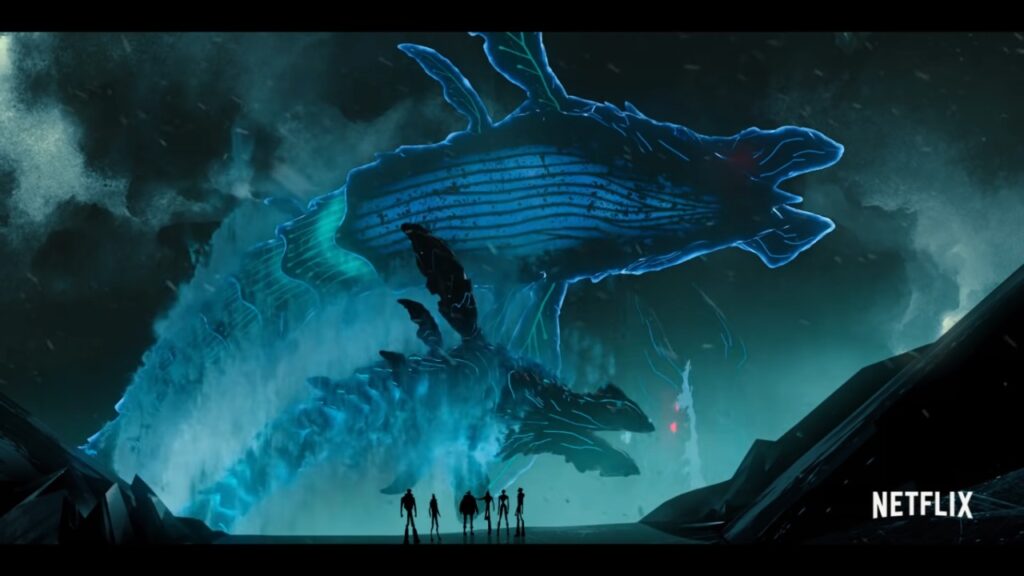 As one of the only traditionally animated episodes of the bunch, Ice is one of the most visually appealing entries in Love, Death & Robots Season 2. It's a highly stylized and quick burst of action, set in an evocative and interesting sci-fi world. Thanks to its distinct attitude, colorful visuals, and grounded tone, Ice earns its spot on our list of the best episodes of Love, Death & Robots Season 2. The conclusion of the episode lacks some energy, but beyond that, Ice is a breezy and engrossing animated adventure.
The Top 3 Episodes of Love, Death & Robots Season 2
3. The Tall Grass
Synopsis: Traveling through the unsettled plains of the American West on a steam locomotive, a passenger named Lairo steps off for a cigarette when the train makes an unscheduled stop. As he admires the night sky, he notices odd lights and movement in the tall grass beyond the railroad tracks.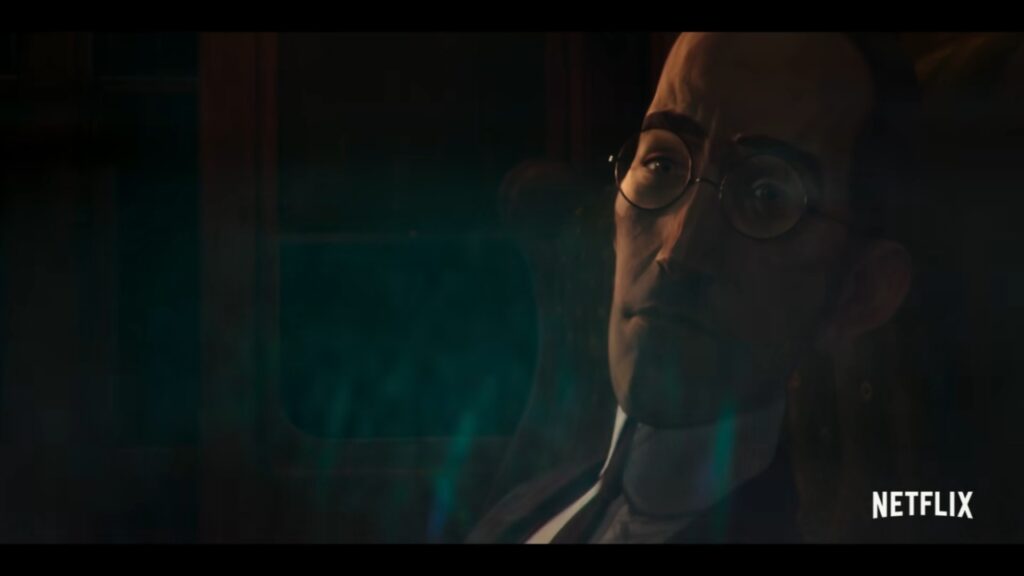 By providing a nice mixture of action and intrigue, The Tall Grass is a straightforward episode that feels more supernatural than sci-fi. In fact, there's hardly any love, death, or robots in this episode, but that doesn't stop it from landing high on our list. The episode has a unique visual style, feeling like a combination of stop-motion and stylized CGI. If you're looking for a big twist or a gory finish, The Tall Grass might let you down. Instead, this episode leaves viewers to make up their own minds, offering some fleeting ideas about urban legends and supernatural tales.
2. Snow in the Desert
Synopsis: Traveling across a harsh and desolate planet, a fugitive known as Snow draws unwanted attention. To manage his predicament, Snow must ally himself with a mysterious new acquaintance.
Snow in the Desert is one of Love, Death & Robot Season 2's more mature stories, including many elements of tried-and-true sci-fi. This episode is very much driven by character action, but it still provides an interesting and complex world for us to ponder. Like the best episodes of Love, Death & Robots, Snow in the Desert encourages viewers to engage with big questions of humanity, robotics, and what it means to be human. Combined with some truly impressive CGI, Snow in the Desert is one of the strongest episodes in Season 2.
1. Pop Squad
Synopsis: In the near future, over-population is rampant, with authority enforcing strict childbearing laws. A seasoned officer named Detective Briggs begins to question his morality as the horror of duty gnaws at his conscience.
Pop Squad is a heavy watch, sure to flood you with thought and challenge your worldview. From the unsettling start, viewers are plunged into an emotional and unsettling tale that forces us to answer some big questions. What's the value of life? What defines the legacy of humanity? At what point have we betrayed our natural instinct in favor of self-preservation? Pop Squad asks these hard questions by presenting sympathetic characters in remarkably tough situations, demanding an emotional response from the audience. Simply put, Pop Squad is not only the darkest and most depressing episode of Love, Death & Robots Season 2, but also the best.