Regardless of what kind of gamer you are, 2018 had a game for you. In fact, nearly every year in this modern console generation has been a smash hit for excellent gaming releases. With each passing year, it gets harder and harder to make a list of just 10 video games and call them "the best of the year". However difficult this may be, our "Best of the Year" content is often my favorite stuff to write, as I personally get to put my favorite games on a pedestal. However, it also gives me time to share my favorite stuff of the year with you, the reading audience. Although many of these games are blockbuster hits and mainstream successes, there are a few titles on here that might catch you by surprise. If you haven't at least tried every game on this list, I highly recommend it. This year was a phenomenal year for games, and now it's time to reveal my list for the top 10 games of 2018. Starting from the bottom, let's see what games made the cut.
10. Yoku's Island Express

Yoku's Island Express is a very unique game, and one that blends two distinct genres to create a surprisingly solid experience. You play as a small beetle, arriving on a tropical island and taking up job as postmaster. It's your job to ensure that all mail is efficiently delivered, which will take you on a quirky journey across the island's twisting landscapes. On the surface, Yoku's Island Express looks like a lengthy pinball game with some interesting twists. Once you dig into it though, you'll find that this pinball adventure has enough branching paths and upgrades to cement itself as a "metroid-vania" experience as well.
Thanks to its smart blending of simple pinball controls and smart upgrades, Yoku's Island Express gets the best of both worlds. It's great fun to play in short bursts, as the entire game is essentially a long collection of pinball scenarios. However, the overarching objectives and secrets you'll find often present you with game-changing abilities, which drastically switch your perspective moving forward. As you backtrack to reach previously unreachable areas, you'll find a better appreciation for the general world design and layout. It's a deceptively complex game that always remains easy-to-understand and fun to play. The quirky and lighthearted visuals make it that much easier to enjoy, as you'll never feel too stressed out while careening through the many ramps of Yoku's Island Express.
9. Overcooked 2
The original Overcooked was a surprising success for indie studio Ghost Town Games. It provided intense cooking action for both solo and multiplayer groups. Although not entirely polished, the concept was strong and the execution was solid. Overcooked 2 expands upon the formula established in the original Overcooked, but spruces the game up in some key ways. Generally speaking, this is one hectic time in the kitchen, guaranteed to add some spice to your gaming night.
Few games provide the adrenaline-filled, "don't make a single mistake" gameplay that Overcooked 2 does. While many games provide challenge, Overcooked 2 wraps it up in a cute package of cartoonish chefs on a grand adventure to cook the world. The game's expansive adventure mode sees you and your cooking crew traveling through six unique worlds, taking on increasingly tough cooking challenges. You'll have to chop, boil, fry, bake, and grill your way to perfection, as your performance is graded on a four-star scale. Once you've finished the main story, there's still plenty of fun to be had in multiplayer modes. Ghost Town Games continues to release free content (as well as paid DLC), ensuring that new recipes and levels are just around the corner. In 2018, Overcooked 2 gave me one of the most addictive and enjoyable challenges of the year. The continuous stream of new content simply ensures that I'll be playing it for months to come.
To read more of my thoughts on the game, check out my definitive review of Overcooked 2!
8. Yakuza 6: The Song of Life
The Yakuza franchie has been raging in popularity in Japan for quite some time, but the series didn't pick up steam in the West until recently. Over the past two years, I've played through numerous Yakuza titles, and slowly grown to appreciate the quirky and violent story of Kazuma Kiryu. Yakuza 6 marks the final chapter of Kiryu's story, so it made sense to finish off in style.
Yakuza 6 does a lot of things right, including a dense world to explore, goofy and satisfying missions, fun melee combat, and endearing characters. Yakuza 6 adds a ton more detail and interaction to the streets of Kamurocho, the fictional red light district that plays as the setting of the Yakuza series. There are a wide variety of stores and clubs to check out, where you can undertake a huge slew of minigames. Together with its lengthy narrative and excellent side content, Yakuza 6 packs a solid punch and delivers a worthy goodbye to one of SEGA's best protagonists.
7. Forza Horizon 4
Not too long ago, racing games dominated the market. Whether realistic or cartoonish, there were various automobile-based titles releasing every few months. On modern consoles, we still see a handful of racing titles, but the playing field has thinned. The reign of games like Burnout and Need for Speed has ceased, leaving a few key titles to pick up the slack. The Forza Horizon series has been doing that for a while now, and Forza Horizon 4 is possibly the best entry yet. The game mixes fantastic licensed cars and a beautiful British countryside to explore, offering nail-biting events that blur the line between fantasy and reality.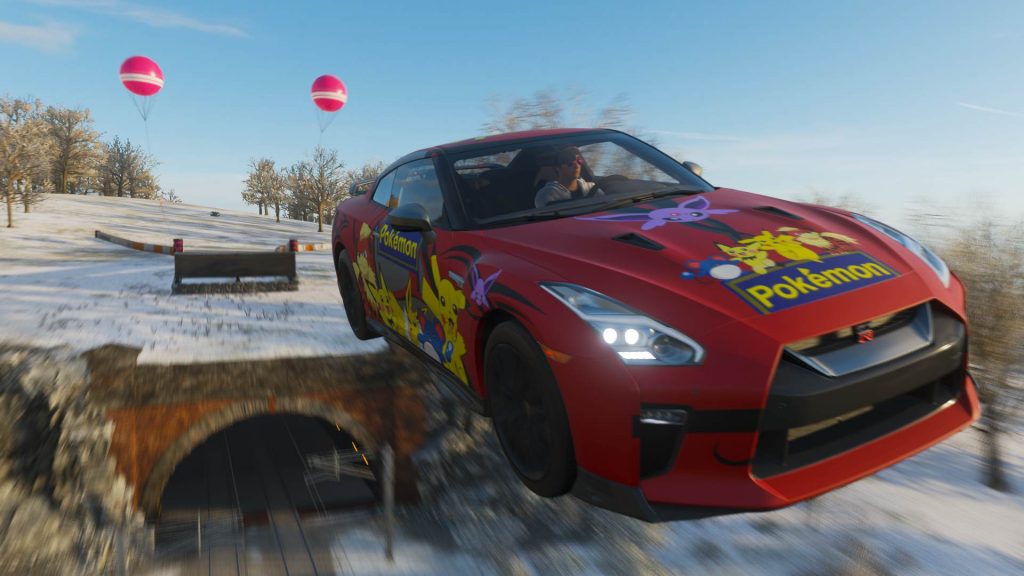 The Forza Horizon series has remained fun and refreshing throughout its existence, but Forza Horizon 4 amps up the experience in some significant areas. Forza Horizon 4 offers a persistent online world with other real players, allowing dozens of racers to burn rubber at the same time. The new four-season cycle is tied into this online world, changing every week. Whether you're racing in summer, spring, fall, or winter, the game is a blast. The shifting seasons provide a good variety in unique races, as certain events are only available during those seasons. Overall, Forza Horizon 4 is a beautiful game with a massive amount of content, and a win for car enthusiasts of all kinds.
To read more about my thoughts on the game, check out my list of the top 5 best custom paint jobs in Forza Horizon 4.
6. Super Smash Bros. Ultimate
Ever since its debut on the Nintendo 64, the Super Smash Bros franchise has been a Nintendo mainstay. Look no further than Super Smash Bros Melee, a GameCube title that still receives major competitive play today. Since every Nintendo console since the Nintendo 64 has seen a Smash Bros release, it was only a matter of time until the Nintendo Switch got its own. Enter Super Smash Bros Ultimate, a jam-packed game that features every character, stage, and music track from the series' history. Besides the massive roster of surprisingly balanced fighters, Smash Bros Ultimate pulls players in with a smattering of multiplayer and single player modes.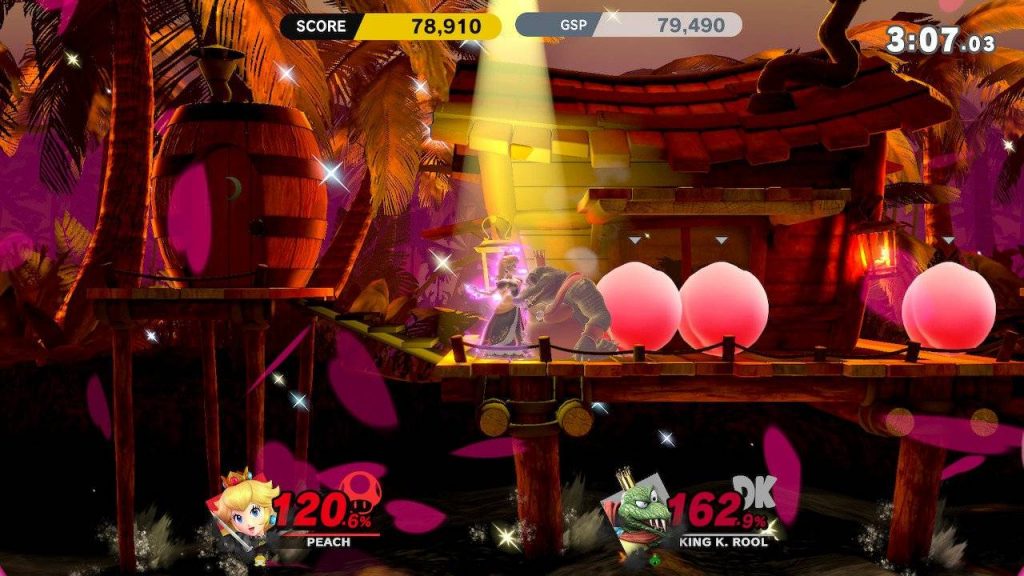 In fact, there's a good enough variety of fighting game content to easily please any sort of fan. Those seeking a lengthy single-player experience should look no further than World of Light, Ultimate's extensive single-player Adventure. If story modes aren't your thing, you can always attempt a Classic Mode run, which features unique matchups for all 76 characters. As always, Smash Bros is super fun to play in multiplayer, regardless of whether it's online or local. Despite some occasional lag, Super Smash Bros Ultimate works well online, which is a huge improvement over past entries. Overall, Super Smash Bros Ultimate has an astounding amount of content that will keep you playing for hundreds of hours.
5. Spider-Man
During my adolescence, I played a lot of Nintendo GameCube. Of the various titles I enjoyed on my cube-shaped gaming console, Spider-Man 2 game was one of my most played. It sticks out in my mind as one of my first truly immersive open world games. In fact, this is a sentiment that a lot of gamers seem to have, as developers have been trying to make a Spider-Man game that matches its quality ever since. It seems that 2018 was the year for Spider-Man, as fans received an excellent film in the form of Spider-Man: Into the Spider-Verse, and a fast-paced and exciting Playstation 4 game simply titled Spider-Man.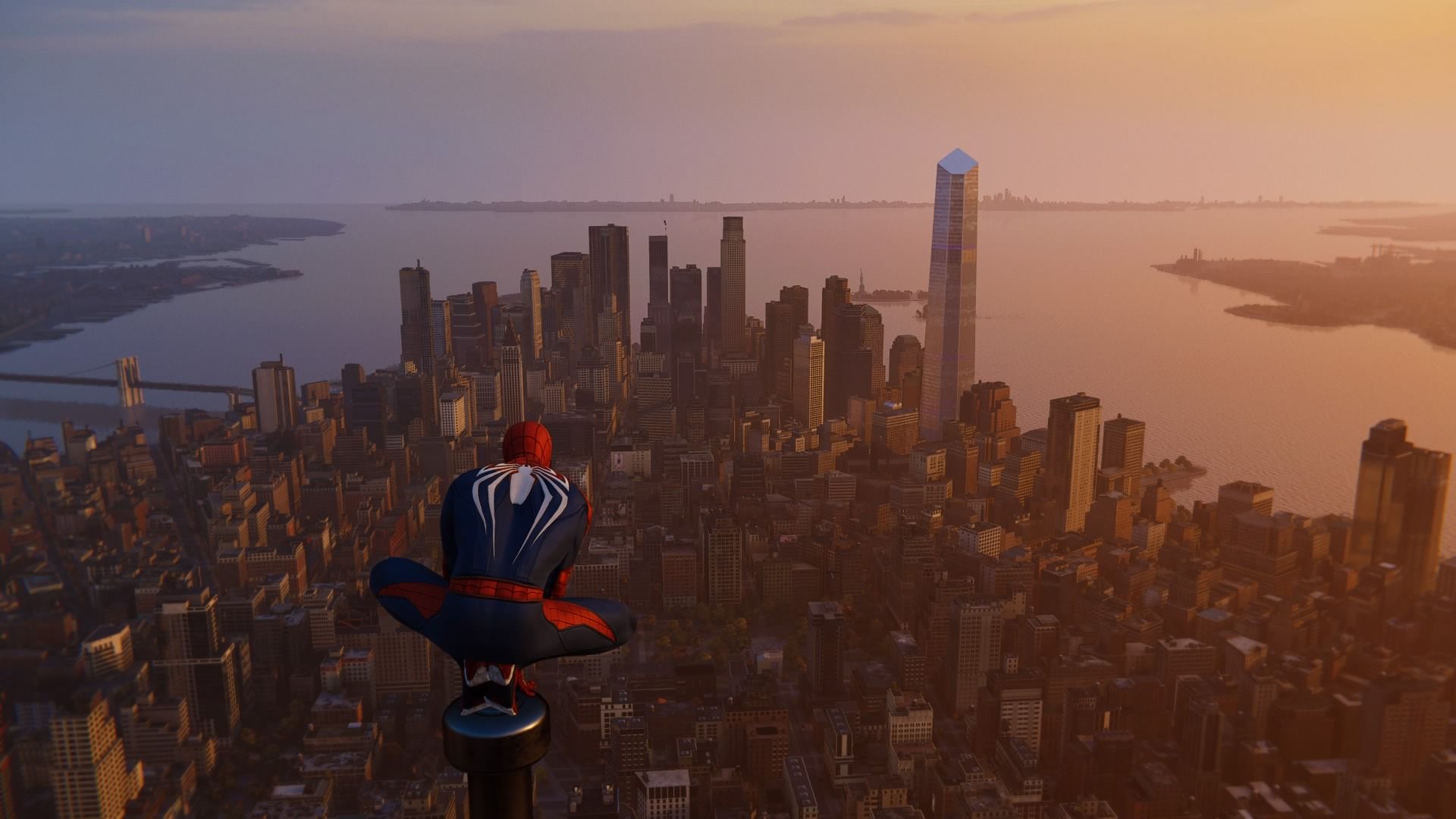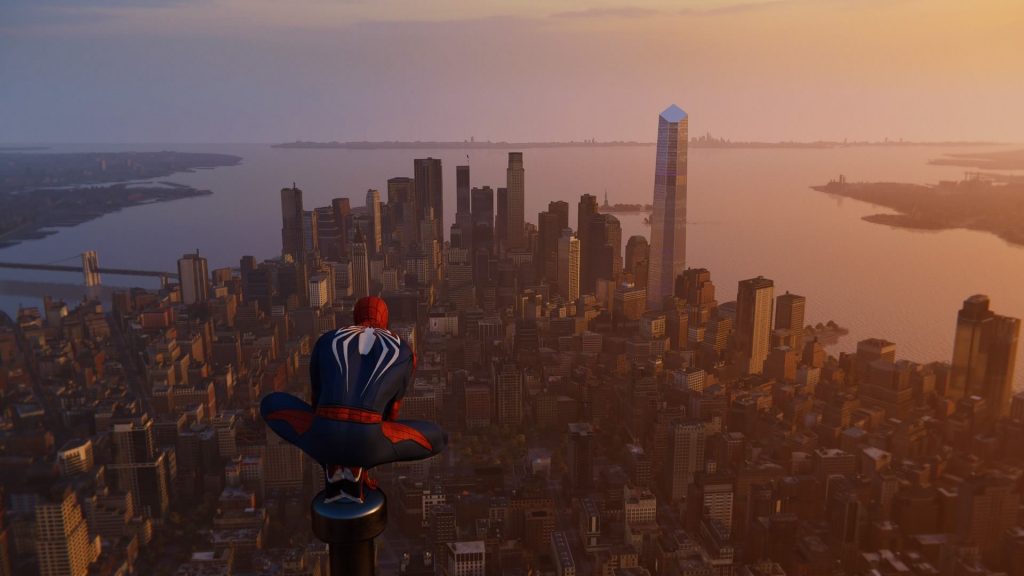 Developed by Insomniac Games, most well known for their work on titles like Ratchet and Clank, Spider-Man on the PlayStation 4 immediately delivers the sense of speed and momentum players expect. I greatly enjoyed web-slinging throughout New York City, fighting through a variety of notable Spider-Man villains. The gameplay is strengthened by the original Spider-Man narrative, which is excellently written and acted. Most of the fun in Spider-Man comes from its quick Batman Arkham style combat and quick-paced traversal. It's great fun to sling around New York City, checking various activities and missions off of your list. There's plenty of collectibles to find, upgrades to earn, and areas to liberate from evil. Simply put, if you're a Spider-Man fan, you should be playing Spider-Man on the PlayStation 4.
4. Red Dead Redemption II
Rockstar Games is easily one of the most successful game developers of modern time. They redefined the open-world action genre with their hit PS2 title, Grand Theft Auto 3. Since then, Rockstar Games has been immersing players into their various worlds and locales. One of those worlds is the American West at the turn of the century, as seen in the franchise Red Dead Redemption. The first Red Dead Redemption gave fans a look at the life of John Marston, an ex-gang member trying to do right by his family. Red Dead Redemption 2 is a prequel to that story, focusing on the gang that Marston originally fell in with.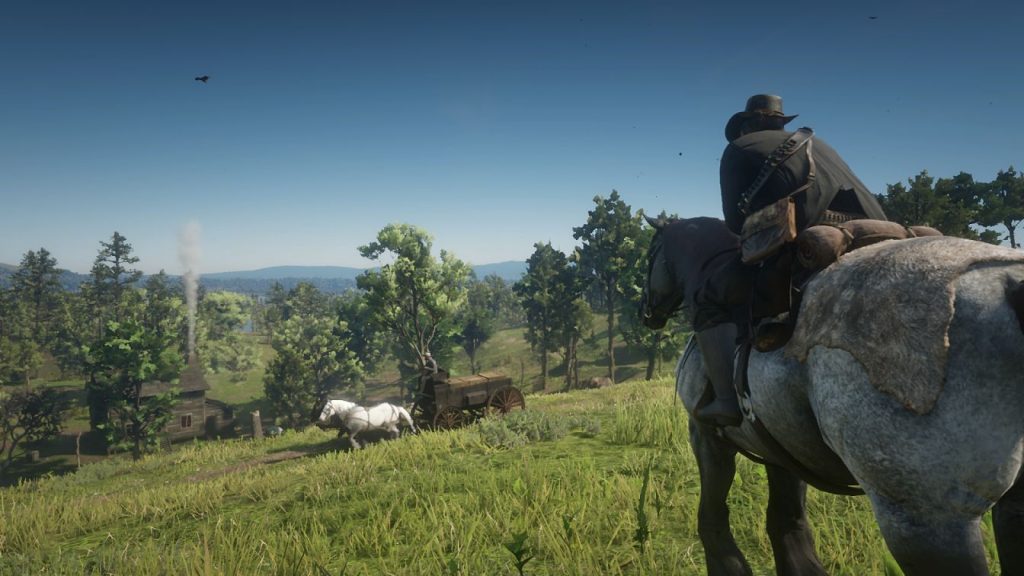 In comparison to the original game, Red Dead Redemption 2 is a much slower paced experience. Playing as one of the most seasoned gang members, Arthur Morgan, you scour the American countryside looking for fortune and infamy. However, as Arthur's morals start to rise to the surface after many years, he begins to question his various violent decisions. Arthur Morgan's story is a sad one, but it also feels incredibly important for the lore of the franchise. The world you inhabit feels surprisingly realistic, as you must manage various meters to ensure your survival. You'll meet a number of notable characters during your extensive journey, who will lead you on a slew of exciting missions. Although Red Dead Redemption 2 is not as bombastic as its predecessor, it manages to excel in its quieter moments. The slower pace might be off-putting for some, but if you appreciate a good narrative, you should find Red Dead Redemption 2 satisfying.
3. Monster Hunter World
Monster Hunter is a franchise that I've always wanted to get into, but could never quite understand. Before Monster Hunter World, the series was mostly relegated to the Nintendo DS, where players would grind out various gear and weapons to battle giant monsters. Although the concept is right up my alley, I found the base gameplay and mechanics to be obtuse and hard to learn. Luckily, that all changed with Monster Hunter World. It seems like I'm not the only one who enjoyed this game either, as it quickly became developer Capcom's highest selling game ever.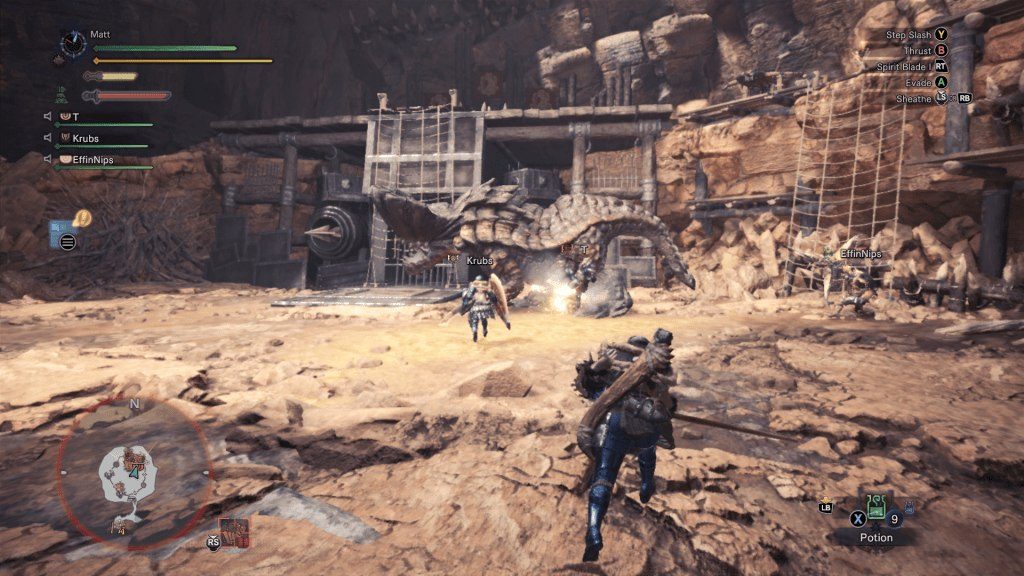 Monster Hunter World retains the fun foundation of battling giant monsters, but a good chunk of the gameplay has been modernized for newcomers. Thankfully, veterans of the franchise won't be too put off by these changes, as Monster Hunter World is still very much a Monster Hunter game at its core. You'll spend dozens of hours refining your skill with one of the game's many unique weapons, each of which provides a dynamic and enjoyable playstyle. As you gear up to take down the giant beasts in the game, you'll have to grind out various missions and objectives that grow in difficulty. I greatly enjoyed Monster Hunter World's gameplay loop and exciting boss encounters, which offers a good mixture of challenge and action. For the first time in the franchise's history, it felt like a game that I could comprehensively play and understand without spending too much time learning the ropes.
2. Assassin's Creed: Odyssey
2018 was apparently the year of franchise sequels, and also the year of proving me wrong. When I saw Assassin's Creed: Odyssey for the first time, I assumed it was a slightly updated take on the RPG system that Assassin's Creed: Origins attempted before it. While not completely off the mark there, I was stupid to pass this off as a negative, as Assassin's Creed: Odyssey quickly gained more and more of my attention as I played. Although my bias was deeply tied into the older Assassin's Creed titles (Syndicate, Black Flag, and Assassin's Creed 2), Odyssey made me see the light.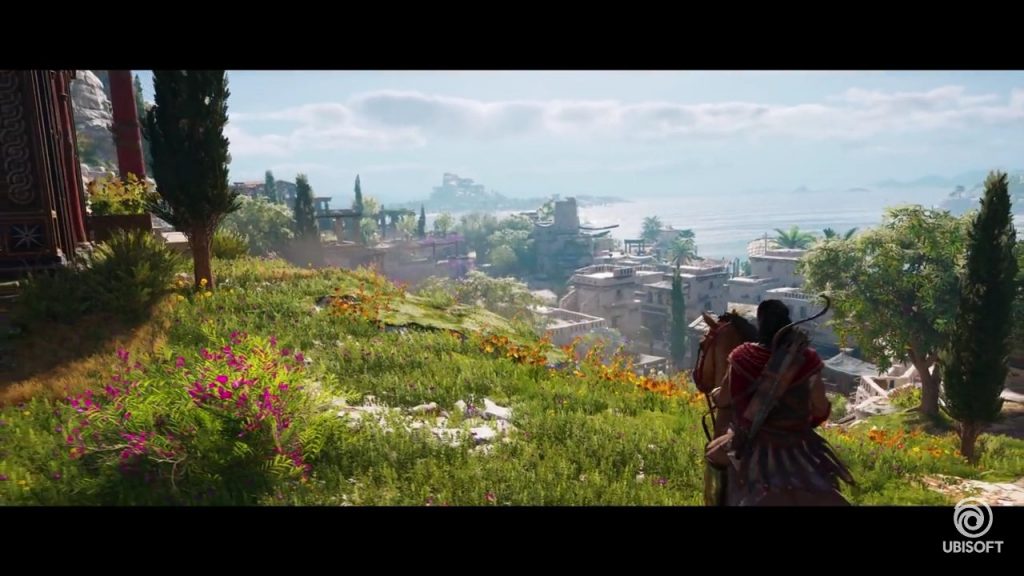 Perhaps it was the mix of Greek mythology and fantastical storytelling, or maybe it was the insane amount of content that kept me coming back for more. My journey through the Greek isles as young mercenary Alexios (or Kassandra, has I chose the female protagonist) was wildly satisfying, and the smart RPG mechanics were mostly to thank. Odyssey does a smart job by not fully revealing its hand upfront, instead choosing to dole out new features and mechanics as time goes on. Whether it's hunting down mystical beasts, recovering precious artifacts, or dismantling an ancient order of cultists, Assassin's Creed: Odyssey gives you an excellent bread crumb trail to follow. The open-ended gameplay style allows you to play your way, prioritizing stealth, ranged attacks, or brute force. The game provides endless ways to enjoy combat as well, with hundreds of quests and unique locations to explore. While it might not be the most polished game overall, the pure amount of quality content in Assassin's Creed: Odyssey is enough to earn its runner up position.
1. God of War
Usually, after the fourth or fifth entry, video game franchises have a tendency to take a dip in quality. Not in the case of God of War, though. This not-quite-reboot managed to stun and surprise both newcomers and franchise veterans alike, with its new but familiar take on both beloved protagonist Kratos and the signature hack 'n slash action the series is known for. God of War was not only my favorite game of 2018, but it also told one of the most emotional and effective stories of the year as well.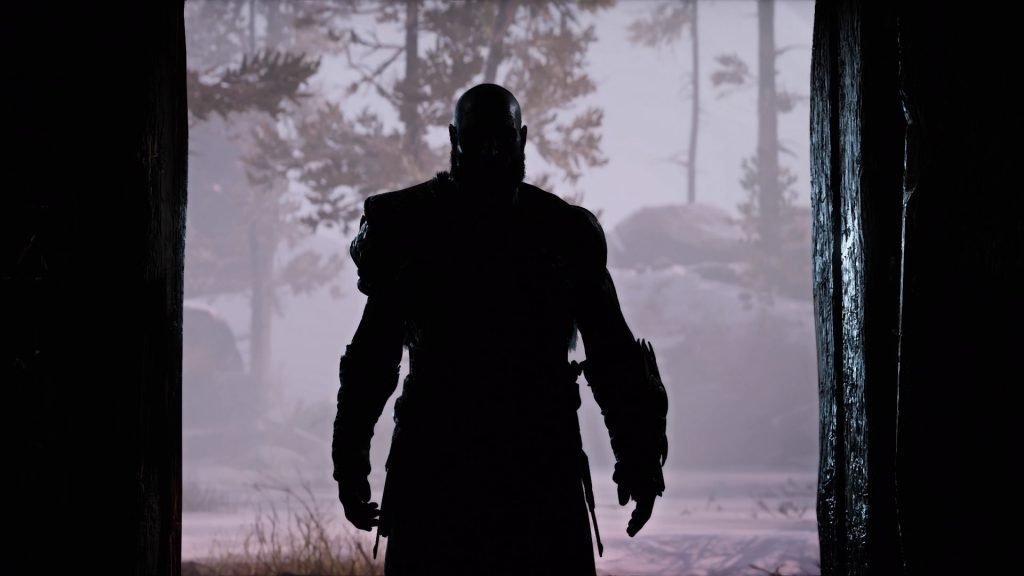 This new God of War trades the Greek mythos of past titles for the cold winds of the Nordic realm, and crafts a wonderful story of redemption, the importance of family, and visiting really, really cool places. The blend of third-person action with customizable moves and a heart-stopping narrative was enough to win me over, as I consistently applauded God of War's efforts. The visual and audio design stand among gaming's best, and the sense of awe and scope is palpable. Few games offer the kind of experience that God of War does, and that experience was incredible enough to earn the top spot on my list of the best games of 2018.