This site contains affiliate links to products. We may receive a commission for purchases made through these links.
Nowadays, almost every genre is oversaturated with copycats varying from beautifully rendered homages to classic titles all the way down to obvious cash-grabs looking to exploit nostalgia. Occasionally you get a game that represents the pinnacle of the genre, deftly combining modern gameplay mechanics with the comfortable appeal of the halcyon days of gaming. Possibly the best example of this phenomenon is Stardew Valley; the bucolic farming sim that has charmed the hearts of even the most ascetic follower of first-person-shooters, strategy games, and action RPGs. Perhaps the most impressive characteristic of this game is that it was made entirely by one person, Eric Barone AKA ConcernedApe, making it a labor of love that surpasses expectations on a consistent basis. Barone, and the publisher Chucklefish release timely updates that breathe new life into the valley on a consistent basis, constantly bringing followers back into the fold after spending some time away from the farm.
Down in the Valley
Stardew Valley takes place in a quaint little village called Pelican Town outside of which your character's grandfather owned a farm. Over the years it has fallen to disrepair, and your character, tired of the daily grind of office life, decides to uproot and start working the land. Over time you meet and get to know the 33 townsfolk that inhabit the valley.
But there's trouble in paradise when Joja Co, the Wal-Mart equivalent superstore, enters the valley and offers convenience at a lower price which effectively threatens the wholesome lifestyle that Pelican Town boasts. Even as a player, your moral compass is drawn to the cheaper prices of Joja, as opposed to patronizing the town's general store.
Pick, Axe, or Sword
One of the major appeals to the gameplay is the sheer volume of things you can do. In addition to the variety of money-making activities you can perform, Pelican Town hosts seasonal events like the Egg Hunt, or the Beach Luau in which your character can participate in town-wide activities of skill or chance. And what would a sim/RPG be without relationship building? Of the 33 folks you get to know, all of them can become your closest friend, and 12 can even become your wife/husband.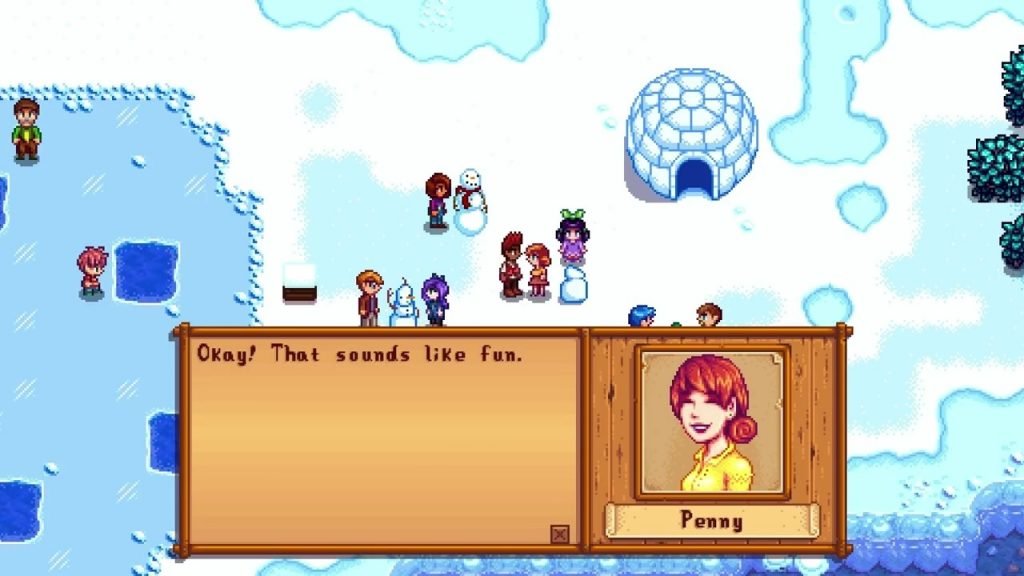 Mechanically, the gameplay is tight. There are not many specific shortcomings with the control system, and the random nature of "drops" from harvesting, mining, and fishing ensure consistent challenge across the entire length of time you spend in the valley. The game works in day-long cycles which function beautifully on a system like the Nintendo Switch, where you can put it into sleep mode and walk away. There are limitations on other platforms like Xbox, where you are committing to a whole day before you can shut it down.
Should You Play Stardew Valley?
Whether you're a fan of killing monsters, planting seeds, making friends, fishing or ranching, Stardew Valley has a plethora of options that can appeal to even the pickiest of players. Combined with excellent dialogue, beautiful pixel art, and a bit of exciting narrative mystery. When the game first launched, only single-player was available as a gameplay option, but with a recent update, ConcernedApe has added excellent multiplayer functionality so you can farm with your buds!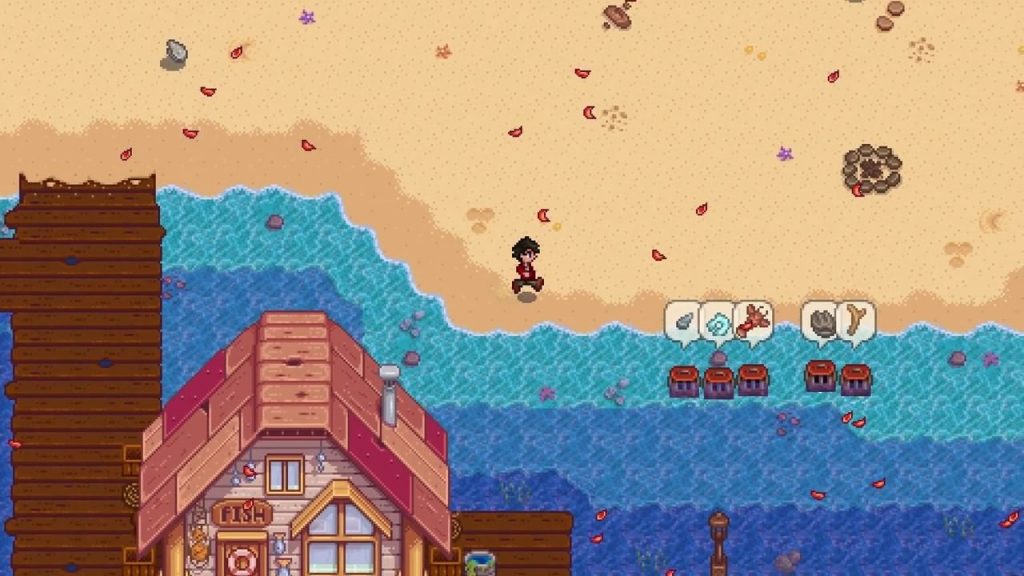 Stardew Valley is a masterwork of gaming that I know I'll be coming back to for years to come. I highly recommend purchasing this title, though I would advise doing so on Nintendo Switch. I could genuinely see gamers of all ages and backgrounds enjoying this title on some level. If my fawning over this game was not obvious enough, I gladly give our highest score.
Grab your digital or physical copy of Stardew Valley by visiting the the affiliate links below! We may receive commission for purchases made through these links.