Download the Podcast
On this extended episode of Super Gamecast 64, we continue our discussions surrounding the Best of 2018 Awards! On the last episode, we decided on categories like Most Unique, Most Disappointing, and Best Fighter. On Part Two, we discuss the best shooting games of 2018, along with the best strategy games, and more! 2018 was packed with great games, and there's never enough time to discuss them all!
You can listen to Super Gamecast 64 Episode 119 directly in your browser, or pick up the episode on your favorite podcast catcher app!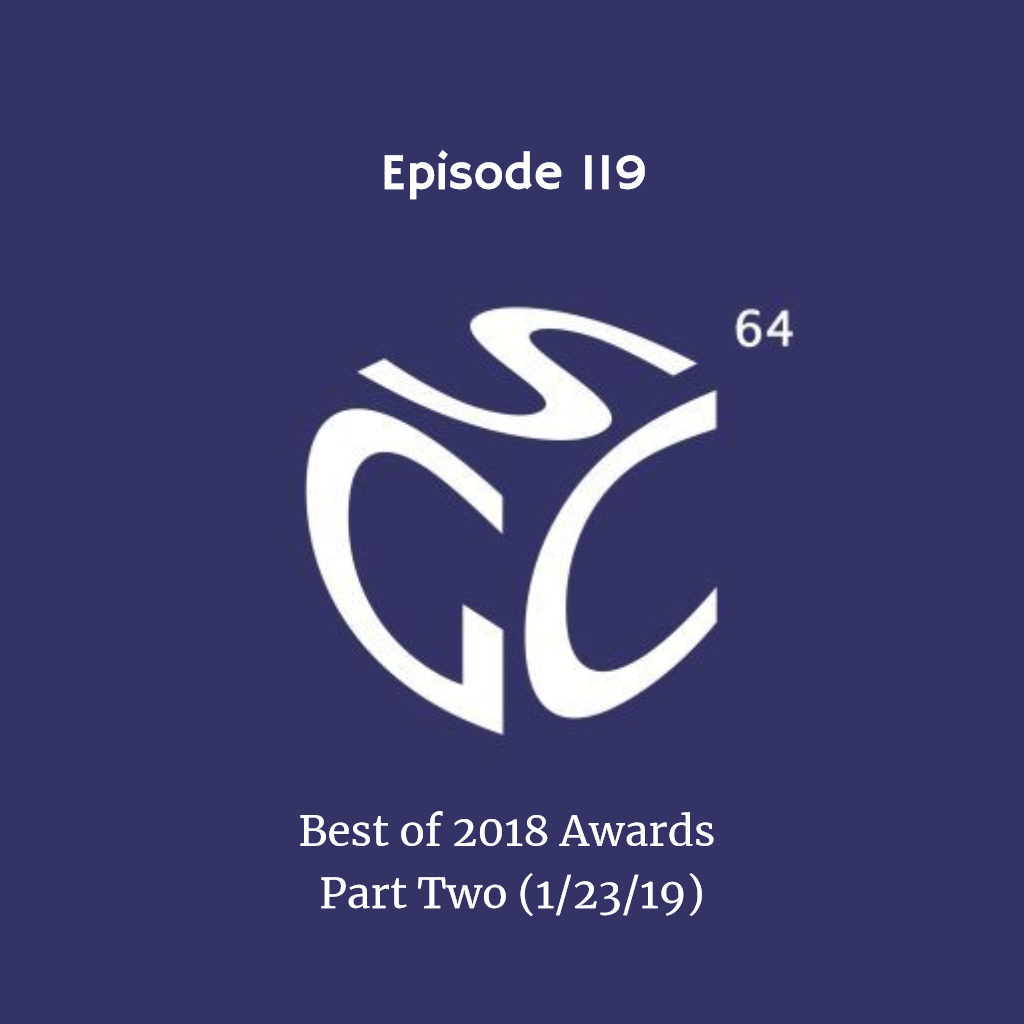 Show Notes: Music used in this episode is as follows (in chronological order of appearance):
Red Dead Redemption II – Cruel, Cruel World
Dead Cells – Prisoner's Awakening
Mystery Song
Congratulations to our listener Kevin T, who correctly guessed the Mystery Song from Episode 1! That song was:
Thanks for listening! If you enjoyed Episode 119, we suggest check out the Best of 2017 Awards Part One and Part Two from last season! Don't forget to leave us a review on iTunes so the Review Robot 2K123000 can read it on the next episode!