2019 was another spectacular year for movies, and like the best movies of 2018, there was a good variety of genres across all twelve months. From massive superhero sequels to surprising indie gems, 2019 had a reason for every kind of movie-goer to plop down in a theater seat. I've whipped up a purely subjective list of the top 10 movies of 2019, so if you don't see your favorite on this list, don't fret. However, if you're trying to catch all of the 2019 movies that were worth your time, this is a good place to start. If you think I missed any especially spectacular movies, please leave a comment below! These are my top 10 movies of 2019, ranked in order from bottom to top.
The Top 10 Movies of 2019
10. Us
Jordan Peele showed movie-goers his chops in the horror genre when he released the mega-hit Get Out in 2017. Ripe with social commentary and startling suspense, Get Out proved that Peele could masterfully craft a horror experience that was fresh and interesting. Us was the second horror film from Peele, and many considered it a test of consistency. Was Get Out just a surprise success, or would Peele continue to kill the game with Us? Luckily, the latter was true.
Us is a hard movie to talk about without spoiling it, so I'll do my best to be light on plot points. The film follows a young family and their two children as they go on a yearly beach-side vacation to Santa Cruz, California. One night, their home is invaded by a family of doppelgangers wearing red jumpsuits. From there, Us transforms into a wild, twisting mystery packed with symbolism and intrigue. I especially appreciated the numerous instances of foreshadowing throughout the movie, which made my second viewing of Us just as enjoyable.
9. Jay and Silent Bob Reboot
Kevin Smith is one of those filmmakers that you either love or hate. His mixture of juvenile sex-humor and long scenes of dialogue is a deal-breaker for a lot of viewers. His signature stoner-comedy duo, Jay and Silent Bob, make their return in this reboot, released 18 years after Jay and Silent Bob Strike Back. As both a long-overdue sequel and a meta-film about sequels itself, Jay and Silent Bob Reboot was an excellent cinema experience.
I was able to catch the film during its very brief theater run and saw it as part of a double feature with Jay and Silent Bob Strike Back. For as funny as Reboot was, it was also surprisingly charming and heartfelt, which was unexpected to say the least. I went into Jay and Silent Bob Reboot with subdued expectations but ended up having an especially memorable night at the movies. Even if you don't consider yourself a giant fan of Kevin Smith's work, Jay and Silent Bob Reboot is still a worthwhile film with some strong and important messages about life, family, and responsibility. Who would've thought that a Jay and Silent Bob movie could be so moving?
8. John Wick: Chapter 3 – Parabellum
The John Wick franchise started with a fairly simple premise. A retired assassin named John Wick (played wonderfully by Keanu Reeves) is robbed by some young mobster thugs, who then kill his dog in cold blood. Wick takes this as the equivalent of an act of war, setting out to kill every person who stands in the way of him and his revenge. Since the first movie, the John Wick franchise has expanded, growing into an action franchise full of amazing fight choreography, flashy action sequences, and explosive violence.
John Wick Chapter 3: Parabellum simply ups the ante in more ways than the previous film, resulting in an action film that is both breathtaking and exciting to watch. Tasked with surviving the night as every killer in the city attempts to snuff him out, John Wick takes his deadly skills to new levels. There are some fight sequences in John Wick Chapter 3 that had me (and the rest of my theater audience) exclaiming with excitement, applauding, and occasionally shocked by the brutality. The John Wick franchise shows no sign of slowing down, and while John Wick Chapter 3 might not have reached the height of the original, it was easily one of the most entertaining popcorn flicks I saw in 2019.
7. Pokemon Detective Pikachu
Whenever I go into a movie theater to see a video game adaptation on the big screen, I have pretty low expectations. Occasionally, I'll be impressed or fulfilled by an adaptation (the new Tomb Raider was pretty good), but I didn't think that would be the case for Pokemon Detective Pikachu. Thankfully, I was proven wrong almost immediately after the film started. Even though this is a (light) adaptation of a Nintendo 3DS game, it might be the best video game adaptation ever made.
Detective Pikachu sticks out due to the absolute charm of it all. The script has a surprising amount of heart and comedy, which is performed with perfection by Justice Smith and Ryan Reynolds. It's an entertaining tale of a boy who gains the ability to talk to Pokemon, mixed with a fun mystery and a potty-mouthed Pikachu. Whoever had the idea to cast Ryan Reynolds as Pikachu should be given some sort of bonus.
6. Doctor Sleep
As one of the two Stephen King novel adaptations on this list, Doctor Sleep provided another creepy, dramatic tale of the supernatural. To be clear, I've never read the original King novel, which acts as a sequel to his mega-hit, The Shining. Doctor Sleep is also a sequel to the Stanley Kubrick adaptation of The Shining, a film that King himself notoriously hates.
To say that Doctor Sleep had a lot riding on its shoulders is a massive understatement. In addition to pleasing fans of the Stanley Kubrick Shining, it also had to succeed as its own story and adaptation. In a year where Stephen King's content continued to rule television and movies, expectations were already through the roof. Luckily, thanks to an amazing cast and a slow-burn script, Doctor Sleep turned out better than I could've expected.
In addition to providing the perfect amount of fan-service and callbacks, Doctor Sleep is ripe with awesome performances. Ewan McGregor and Rebecca Ferguson are both standouts, playing the adult Danny Torrance and the supernatural antagonist Rose the Hat respectively. There's also a great performance from the young Kyliegh Curran as Abra, a girl who shares a psychic connection with Danny. By producing a creepy atmosphere and thrilling sequences without resorting to jump scares or overuse of gore, Doctor Sleep proves that the importance of good storytelling has not been forgotten within the horror genre.

You can check out my full review of Doctor Sleep if you want more of my opinion on the film.
5. Avengers: Endgame
When the original Iron Man film released in 2008, it marked the beginning of the Marvel Cinematic Universe. In just over a decade, there have been well over 20 individual superhero films to release, all taking place within that same cinematic universe. Avengers: Endgame is the final culmination of every other Marvel flick, and a sequel to the devastatingly depressing Avengers: Infinity War (which made its way onto our Top 10 Movies of 2018 list).
Endgame, simply put, was probably the biggest cinematic event in my memory. Apart from some Harry Potter and Star Wars movies, I struggle to compare the release of Endgame to any other film. There were weeks of discussion surrounding the hefty and emotional plot, fans returned to the theater time and time again to view it, and the whole of pop culture was nothing but superheroes during the film's release window. While Avengers: Endgame has its fair share of flaws, I can't help but applaud the storytelling that spans over a decade of other films, as well as the interesting and unique movie experience that Endgame provided.
4. It: Chapter Two
Stephen King is one of my favorite authors, and of his incredibly large body of work, the story of a killer clown that feeds on children in the small town of Derry, Maine is one of my favorites. It gave plenty of 90s kids emotional scarring when the original mini-series debuted on television in 1990. The story was rebooted in 2017, and this sequel wraps up the story in some surprising ways while remaining faithful to the original 1986 novel.
In It: Chapter One film, we watched a group of teenagers get absolutely terrorized by an insanely creepy clown named Pennywise (performed masterfully by Bill Skarsgard). It: Chapter Two continues the story of those characters 27 years later, now as full-blown adults who must return home to end Pennywise's reign of terror once and for all. The casting of the adult actors matched the original child actors with impeccable accuracy, the film was more violent and scary than the first, and many scenes were ripped directly from the pages of the original book. While it might not have delivered the ending that some hoped for and there were a few pacing issues, I found myself enthralled throughout It: Chapter Two.
3. Parasite
I'll be candid; the thriller genre has gotten pretty stale in recent years. Like the horror genre, most suspense or mystery flicks are the victim of numerous tropes, bad scripts, or mediocre cinematography. Parasite, directed by Bong Joon Ho, somehow avoids most of these pitfalls and delivers a surprisingly engaging story. The film follows a poor family who all con their way into working for an exceptionally rich family, only to discover a disturbing secret.
When compared to most of the sub-par and predictable thrillers that have oozed out of Hollywood for the past few years, Parasite provides a satisfying and refreshing viewing that's ripe for discussion. Equal parts funny, dark, and dramatic, the film is backed by wonderful cinematography, top-tier performances, and humorous yet emotional script. While it still falls prey to a few genre tropes, Parasite is a gripping story and an overall success. If anything, the buzz this film is getting might cause some Western movie-goers to reconsider Korean cinema, which may lead to the discovery of some often overlooked classics.
2. Joker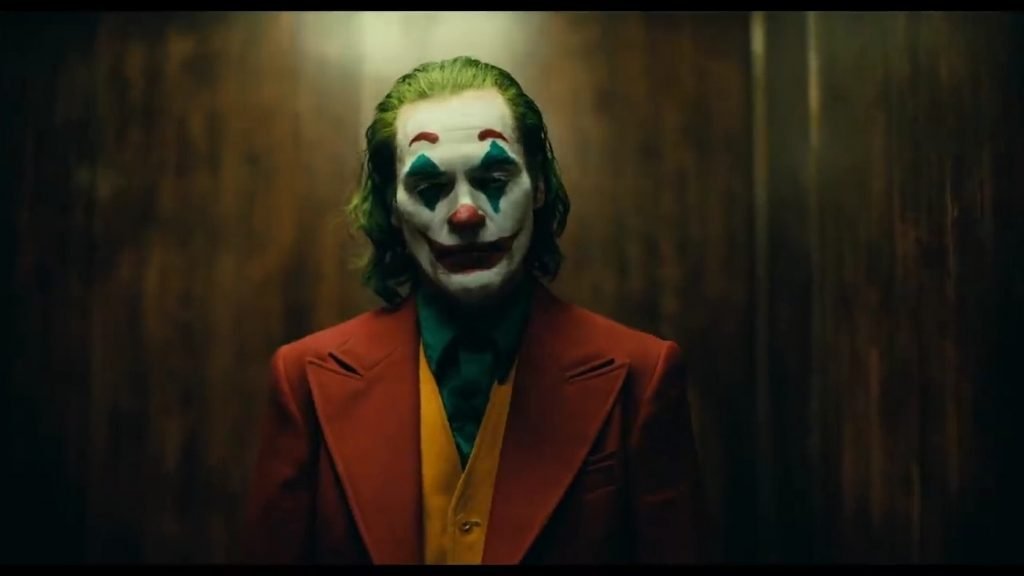 I don't consider myself a huge DC comics fan, although I've enjoyed several Batman flicks in the past and a few of the more recent DC standalone movies. I also don't consider myself a huge fan of the Joker, but respect his place within the pantheon of pop culture villains. That said, when I walked into the theater to watch a movie about the origin story of the Joker starring Joaquin Phoenix, I didn't have extremely high expectations.
Luckily, Joker turned out to be a pretty damn good drama, thanks to both a great script and a commanding performance from Joaquin Phoenix. It told a story that felt honest and realistic, despite its comic-book setting. With enough twists to keep audiences talking for weeks, it was also a story that had plenty of depth. While some might find this character-drama a bit slow for their tastes, I thoroughly enjoyed it.
You can check out my full review of Joker for more of my opinion on the film.
1. Ford v Ferrari
Directed by James Mangold (best known for his work on films like Logan and Walk the Line), this racing film tells the true story of the 1966 24 Hours of Le Mans race. In this epic underdog tale, the car-design master Carroll Shelby (Matt Damon) teams up with expert driver Ken Miles (Christian Bale) to create a beastly car for Ford Motors and win the 24 Hours of Le Mans. Fueled by a bitter rivalry with the reigning champion company, Ferrari, Ford will stop at nothing to secure the victory. Equal parts character-drama and nail-biting racing sequences, Ford v Ferrari delivered a remarkable cinematic experience.
Whether you consider yourself a car enthusiast or not, Ford v Ferrari does an excellent job of making the drama relatable and keeping the information easy-to-digest. Christian Bale and Matt Damon both deliver performances that are rich with emotion, passion, and honesty. These powerful performances are heightened by a riveting script with characters that you can easily empathize with and root for. The story is also an emotional roller coaster, whipping you through laughter, exuberance, and gut-punch drama all with near-perfect pacing.
That said, any car-focused movie is essentially gutted without quality racing action. While popular franchises like The Fast and Furious use abrasive editing and flashy stunts to get the heart pumping, Ford v Ferrari produces far superior racing sequences through suspense, believable danger, and easy-to-track camera angles. While I was expecting Ford v Ferrari to be a dramatic and adrenaline-pumping, I was floored by the expert storytelling, white-knuckled action, and moving performances.