This site contains affiliate links to products. We may receive a commission for purchases made through these links.
Download the Podcast
Super Spectacular Spooktober Halloween Special
As Halloween falls on your sleepy town or city, celebrate in style with the Super Gamecast 64 Spooktober Halloween Special! This special Halloween episode of our podcast is jam-packed with discussions about the scariest gaming content both new and old! On this episode, we discuss the exceptionally creepy game delays of late, as well as the scariest and most festive games we've been playing. Plus, another round of Horror Game Deathmatch! Figure out the best games to play on Halloween by listening to our Halloween podcast special, and enjoy the show!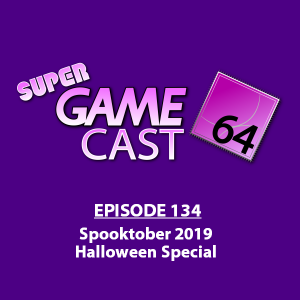 You can listen to Super Gamecast 64 Episode 134 on your favorite podcasting applications, including Apple Podcasts, Stitcher, Spotify, and many others. You can also stream or download the show by using the player at the top of this article!
Episode 134: Spooktober 2019 Halloween Special Show Notes
Here are the full show notes for Super Gamecast 64 Episode 134. If you would like to support the show, please consider dropping us a few bones (ooo, spooky!) by visiting our donation page. If you would like to hear us cover a specific game or topic on the show, please leave a note with your recommendation! We are incredibly grateful for our supportive audience and your continued donations.
Tons of Game Delays Fill Up the News
Ubisoft announces that Watch Dogs: Legion, Rainbow Six: Quarantine, and Gods and Monsters have all been delayed to the 2020 – 2021 fiscal calendar year
DOOM Eternal has been delayed until March 20th, 2020
The Last of Us II has been delayed until May 29th, 2020
Fortnite Chapter Two starts off with a bang
Xbox One X payment program offers an Xbox Scarlett after 1 year
Xbox "xCloud" streaming opens up to select users
This Week in the Wasteland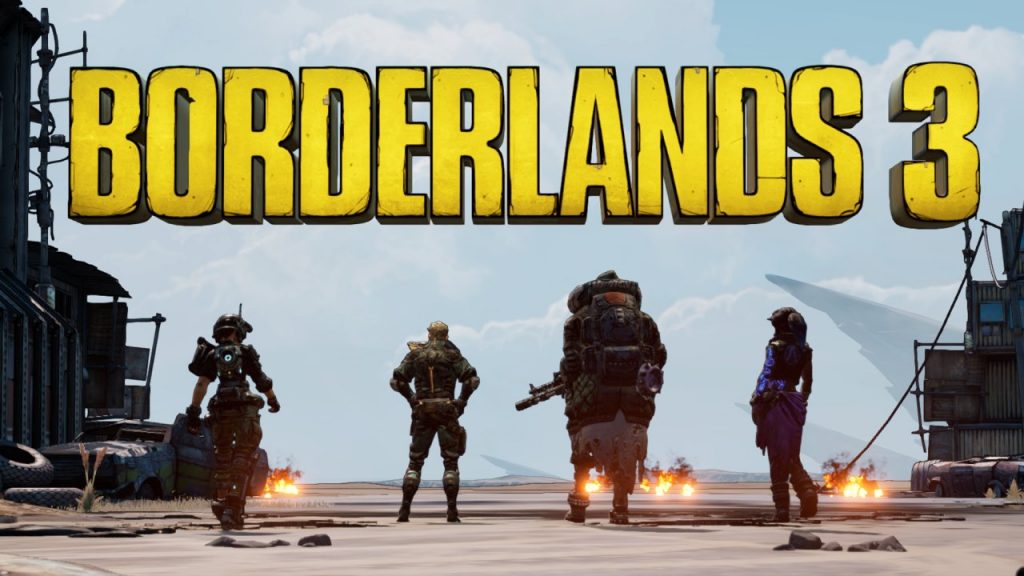 In this revival of a classic Super Gamecast 64 segment, each host discusses what they've been doing this week in the game Borderlands 3. Don't forget to check out our list of the Weirdest and Funniest Side Quests in Borderlands 3.
Games to Play on Halloween and the Newest Titles
A combination of the best games to play on Halloween and some of the newest releases from October 2019!
–Slay the Spire (Nintendo Switch, Xbox One, PC, PlayStation 4)
–Blair Witch (Xbox One, PC)
–The Outer Worlds (Xbox One, PC, PlayStation 4)
–Creature in the Well (Nintendo Switch, Xbox One, PC)
–Zombieland: Double Tap – Road Trip (Nintendo Switch, Xbox One, PC, PlayStation 4)
–MediEvil (PlayStation 4)
–Pinball FX3 Universal Monsters Pack (Nintendo Switch, Xbox One, PC, PlayStation 4)
Grab your physical copy of these select games discussed on Episode 134 by using the links above! (Paid links)
Super Spooky Game Riddle
It's time for another creepy riddle on Episode 134! You'll have to think hard, as this riddle had most of us stumped for quite some time. Can you guess what character and game the riddle is describing? Leave your answer in the comments below or on any of our social media platforms!
Smudge that sage, cleanse your house,
do whatever you please.
But your friend and his mouse,
will be too scared to flee.
Come and and find for yourself,
scope the tower and then,
you are welcome to join us,
when you too meet your end.
Thanks to everyone who participated and guessed the answer for the riddle on Episode 133! The correct answer was Mr. X from Resident Evil 2!
Thanks for listening! Don't forget to sign-up for our newsletter so you'll always know when new content is added to Super Gamesite 64! During this limited time, the first thirty people to sign up for the newsletter get a bonus gift! If you enjoyed Episode 134 of Super Gamecast 64, please leave a review on your podcasting application of choice. We greatly appreciate it!